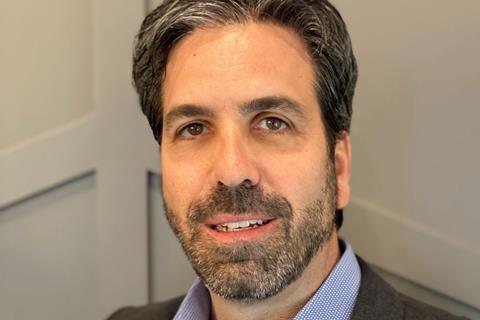 Longtime Gary Barber associate Peter Oillataguerre has been named president of production at Spyglass Media Group, effective immediately.
Oillataguerre will run theatrical production including creative development, physical production and post-production. He reports to Spyglass chairman and CEO Barber, who made Monday's (20) announcement.
The new arrival served as president of physical production at MGM for nine years where he oversaw the upcoming No Time To Die and other James Bond films Skyfall and Spectre, as well as the revival of the Rocky franchise with Creed and Creed 2, and TV series The Handmaid's Tale, Fargo, Vikings, and Get Shorty, among others.
Prior to MGM, Oillataguerre worked at Spyglass Entertainment in physical production where he shepherded such films as 27 Dresses and The Vow. He was senior vice-president of production at Universal Studios from 2001-2005 where he was involved in the productions of Van Helsing, Meet The Fockers and Red Dragon.
"Peter and I have worked together for nearly 20 years on a diverse slate of large-scale productions, global franchises and hit films," said Barber. "He has a keen eye for commercial material and possesses an even temperament with a cool demeanor that keeps productions on track. Peter is the consummate producer and ideal leader to execute Spyglass' film strategy."
Oillataguerre added, "Gary is a long-time mentor and industry leader with exceptional business acumen. I have a tremendous amount of respect and trust in him. This next phase of my career is not only one of the most exciting, it is also one of the most challenging as our industry is facing a global transformation. "