WRITER-DIRECTOR: Oscar Sharp's heart-breaking Bafta-nominated short about terminal illness, The Karman Line, stars Olivia Colman as a mother who finds herself levitating from her small terraced house.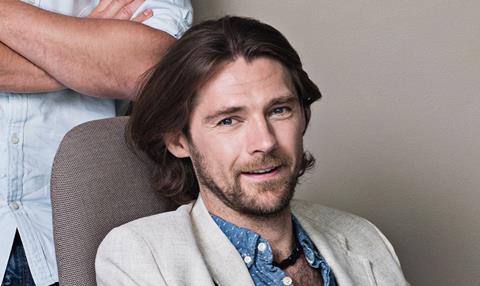 Click here for more Stars of Tomorrow
Nothing can stop her rise and the Karman Line, at 100km above sea level, is where she will expire. Her family must learn to accept her impending death.
"I eventually figured out the reason I'd come up with the idea is that my mum had leukaemia, so I turned to the best writer I know, Dawn King, to help me," says Sharp.
It took him two-and-a-half years to complete. After four minutes, almost every shot in The Karman Line contains an effect, and the budget kept rising.
Sharp made Sign Language, shot in the drizzle of London's Oxford Street, to try to finance Karman — that short went on to make $60,000 (£40,000) in prize money.
Awarded Bafta and Fulbright scholarships, Sharp went to NYU's Tisch School of the Arts to take his master's in film studies, and tried to complete The Karman Line from there.
"The one good thing is that Olivia Colman got three times more famous during the protracted editing process," he laughs.
The film has opened doors for him: he is writing a script for Tobey Maguire (tentatively titled Onboard), which he will also direct, and is developing another original idea, The Robber, for SUMS' Andy Brunskill.
The Manchester University graduate is also attached to 2013 Blacklist script Randle Is Benign, a sci-fi project set in the 1980s, at Echo Lake Entertainment.
Contact Roxana Adle, Independent Talent Group roxanaadle@independenttalent.com