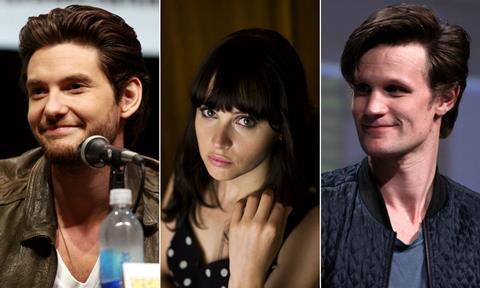 The 2007 edition of Stars of Tomorrow is another star-studded list of British talent.
Felicity Jones, the 2016 BAFTA Britannia Award British Artist of the Year winner and Academy Award nominated actress, is profiled alongside the Eleventh Doctor Who Matt Smith and actors like Tom Payne, Ben Barnes, Arsher Ali, and Kimberley Nixon.
The talented filmmakers featured this year have also gone on to successful careers in their fields. Dennis Kelly, a writer for stage and screen, co-wrote Matilda the Musical, for which he won an Olivier and Tony award and writer-director Matt Kirby won an Academy Award in 2015 for his short film The Phone Call.
Noteworthy stars include Jack Thorne, a multiple BAFTA TV-award winning writer for his This is England saga and The Fades, as well as director Adam Smith and screenwriter Peter Harness. The entire list is below.
STARS OF TOMORROW 2007
ACTORS
Khalid Abdalla
Arsher Ali
Gemma Arterton
Ben Barnes
Matthew Beard
Lucinda Dryzek
Andrew Garfield
Rasmus Hardiker
Felicity Jones
Martin McCann
Hannah Murray
Kimberley Nixon
Tom Payne
Matt Smith
Manjinder Virk
Charity Wakefield
Kierston Wareing
FILMMAKERS
Johnny Barrington, writer-director
Peter Baynton, writer-director-animator
Alecky Blythe, writer
Hope Dickson Leach, writer-director
Richard Fenwick, writer-director
Jeanie Finlay, writer-director
Peter Harness, writer
Deborah Haywood, writer-director
Anna Higgs and Gavin Humphries, producers
Kothai Kanthan, writer-director
Jesse Lawrence, writer-director
Dennis Kelly, writer
Mat Kirby, writer-director
Stephen Leslie, writer-director
Tina Pawlik, producer
Zam Salim, writer-director
Adam Smith, director
Zoe Stewart, producer
Jack Thorne, writer
Paul Wright, writer-director