Screen International's good friend Nikki Beach made its long-awaited debut at Sundance and sure as snow (well, actually it didn't snow while Screen was there) the celebrities did follow.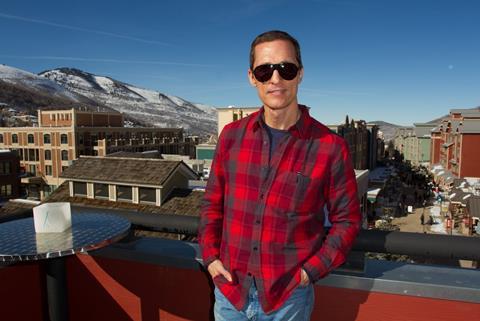 The global luxury lifestyle and hospitality brand set up shop in Park City with a pop-up restaurant and lounge on the fourth floor of the Sky Lodge Hotel, affording some pretty darn gorgeous views of the surrounding vista.
Matthew McConaughey, Joseph Gordon-Levitt, Ringo Starr, Daniel Radcliffe, Alicia Keys, Gael Garcia Bernal, Jennifer Hudson, Paris Hilton, Michael Cera and Tony Danza – yes he of Taxi fame, who steals the show in Gordon-Levitt's well-received feature directorial debut Don Jon's Addiction – were among the stars who rubbed shoulders at the hot-spot.
"We are very pleased with the debut of our Nikki Beach Sundance pop-up during the first weekend of the 2013 Sundance Film Festival," said Jack Penrod, Nikki Beach Worldwide founder-owner.
Penrod added that Nikki Beach will be attending Cannes this year for the 11th time and all of us at Screen are looking forward to celebrating with them. We're just saying…
Separately Adam Leipzig, the former president of National Geographic Films who is never short of a venture or two, used the Park City platform to launch his new book on Thursday.
Inside Track For Independent Filmmakers: Get Your Movie Made, Get Your Movie Seen And Turn The Tables On Hollywood purports to offer a "no-nonsense" guide to the independent movie landscape.
"Sundance and Slamdance have given independent films the visibility they deserve, yet independent film-makers still face daunting odds getting their movies made and seen," Leipzig opined. "This book aims to close the information gap with up-to-the-minute insider information to make their path to success easier."
The book is published by Cultural Weekly Press and goes on official release on Jan 28 priced $14.95. It is also available on Amazon and at select bookstore. Visit the official website for more details.