EXCLUSIVE: Kicking off what insiders expect to be a year of statement buys, the ambitious digital platform has swooped on Joshua Marston's drama ahead of its world premiere in Park City on January 25.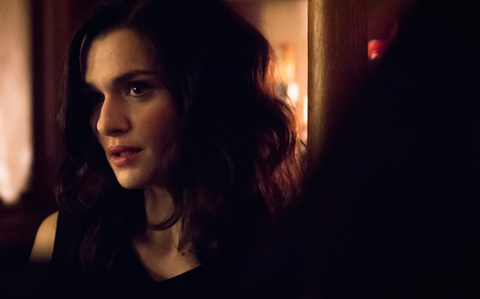 Amazon Studios is understood to have acquired all US rights to the Premieres selection and will attach a theatrical distributor for a release later in the year. Bob Berney will oversee distribution. WME Global and CAA jointly represent the film and Protagonist Pictures handles international sales.
Rachel Weisz, Michael Shannon, Michael Chernus, Kathy Bates, Danny Glover and Azita Ghanizada star in Marston's return to Sundance since he broke out in 2004 with Dramatic Competition audience award winner Maria Full Of Grace.
Complete Unknown centres on a man who encounters an old flame as he is mulls over a move out of state to support his wife's academic ambitions. Julian Sheppard and Marston wrote the screenplay.
Amazon Studios was unavailable for comment on the deal.
Shannon stars in another Amazon release – Elvis & Nixon – opposite Kevin Spacey. That film will debut later this year.
It emerged recently that Adam Driver had joined the cast of the Jim Jarmusch comedy Paterson, which Amazon Studios co-finances with K5 International.
Heading into Sundance, Netflix has already taken worldwide streaming rights to Premieres selection The Fundamentals Of Caring starring Paul Rudd following a deal last week with CAA and UTA and previously acquired Tallulah from ICM Partners. Theatrical rights remain available for both titles.
Amazon Studios brokered a deal with Cinetic Media for all rights to the 18th century-set romance Love & Friendship starring Kate Beckinsale and Chloe Sevigny and plans a spring theatrical release for the Premieres entry.