SUNDANCE: Fox Searchlight swooped on Monday night for worldwide rights to Nate Parker's The Birth Of A Nation, reportedly paying $17.5m in what would be the biggest ever on-site deal in Park City.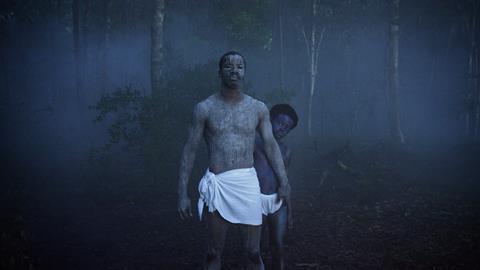 Separately, Amazon Studios has snapped up another Sundance title, taking North American rights to Todd Solondz's Wiener-Dog.
Parker's slave revolt drama The Birth Of A Nation premiered on Monday at the Eccles and earned a prolonged standing ovation. Bron Studios, Mandalay Pictures, Phantom Four and Tiny Giant Productions produced.
The film's resonance is particularly profound in a season when diversity and a perceived lack of recognition of non-white actors has dominated the headlines.
Buyers were out in force and moved quickly to pursue it. According to reports Netflix offered a higher sum - around $20m - but Parker is understood to have wanted wide theatrical exposure and in the end Searchlight won out and was closing the deal on Tuesday with a commitment to a wide release and an awards push.
It is understood The Weinstein Company and Sony were also in pursuit. WME Global represented the filmmakers.
The deal also marks one of the highest at any festival. Only Focus Features and Paramount have paid more in a single deal, forking out $20m for the world on Nocturnal Animals in Cannes 2015 and $20m for North America on Story Of Your Life in Cannes 2014, respectively,
Searchlight was behind the 2014 best picture Oscar winner 12 Years A Slave and appears to have another strong contender on its hands, given the wildly enthusiastic critical and audience response.
Parker stars in The Birth Of A Nation as Nat Turner, who led what become known as Nat Turner's Rebellion or the Southampton Insurrection in Virginia in 1831.
Parker also produced alongside Kevin Turen, Jason Michael Berman, Aaron L. Gilbert and Preston L. Holmes.
The cast includes Armie Hammer, Aja Naomi King, Gabrielle Union, Jackie Earle Haley and Penelope Ann Miller.
Amazon Studios reportedly paid low-seven figures for North American rights that includes a theatrical release. Annapurna International handles sales outside North America.
Greta Gerwig stars alongside Kieran Culkin, Danny DeVito, Ellen Burstyn, Julie Delpy and Zosia Mamet.