The distributor has acquired worldwide rights from Submarine to Werner Herzog's Sundance premiere Lo And Behold: Reveries Of The Connected World and will commence international sales at the EFM in Berlin next month.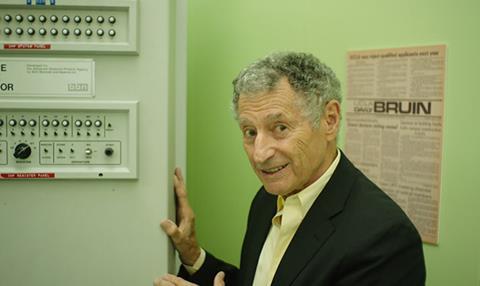 Magnolia is understood to have beaten several worldwide SVOD offers and a handful of bids by traditional North American buyers.
Herzog's documentary debuted in the Premieres section and touches on quirky, scary and provocative aspects of the internet age. Magnolia is targeting a 2016 theatrical release.
"My dream at Sundance to take off from the Olympic ramp on skis remains unfulfilled, but I am even more exhilarated by the fact that my film now is taking flight through Magnolia," said Herzog in a statement.
NetScout presents Lo And Behold: Reveries Of The Connected World in association with Saville Productions, Pereira & O'Dell Entertainment and Skellig Rock.
Rupert Maconick and Herzog produced and the executive producer roster features Jim McNiel of NetScout, Dave Arnold, Tennille Teague, and David Moore.