The studio is closing a worldwide deal for more than $2m on Clea DuVall's directorial debut. Separately, Dogwoof has picked up international rights to Weiner, while WWE Studios and Blumhouse will parter on Sleight.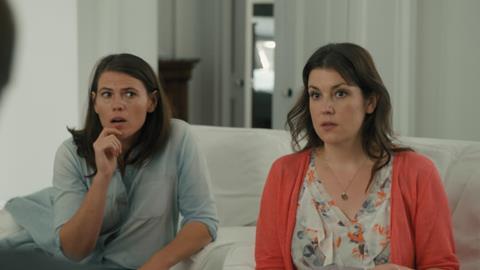 The plan is for The Intervention to get a theatrical release via a third party with Home Media's day-and-date VOD release.

The production by Boston-based Burn Later premiered on Tuesday in the US Dramatic Competition line-up. Burn Later fully financed the film, which screens again tonight, Friday and Saturday.
DuVall stars alongside Melanie Lynskey, Natasha Lyonne, Vincent Piazza, Jason Ritter, Ben Schwartz, Alia Shawkat, and Cobie Smulders in the story of a group of friends who attempt to convince one of their own that his relationship has become toxic.
ICM Partners and Gersh represent the filmmakers in the deal. Sam Slater, Paul Bernon, and Sev Ohanian produced and Mel Eslyn, DuVall, and David Bernon are executive producers.
Submarine has licensed UK distribution rights and international sales rights on Josh Kriegman and Elyse Steinberg's US Documentary Competition entry Weiner to Dogwoof. NonStop Entertainment has acquired pan-Scandinavia. As previously announced, Sundance Selects and Showtime Documentary Films acquired US rights.
WWE Studios and Blumhouse Productions have partnered in Park City to acquire worldwide rights to JD Dillard's directorial debut and NEXT selection Sleight. BH Tilt, a division of Blumhouse run by John Hegeman, will oversee the release the dramatic thriller that combines sci-fi and magic elements. CAA brokered the deal on behalf of the filmmakers.