EXCLUSIVE: Helene Hegemann's debut feature will receive its world premiere in Park City on Friday in the World Cinema Dramatic Competition.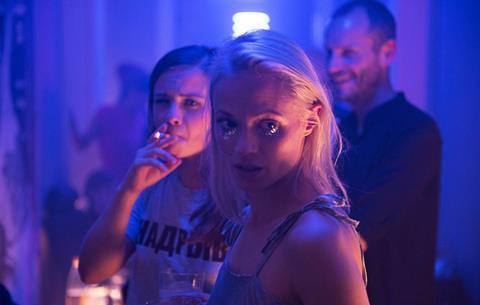 The Match Factory holds world rights excluding Germany to Axolotl Overkill, based on 24-year-old Hegemann's German bestseller Axolotl Roadkill that she wrote and published aged 17.
The film stars Jasna Fritzi Bauer as a reckless 16-year-old who surrounds herself with adults of questionable character on the Berlin party scene following the death of her mother.
The Match Factory managing director Michael Weber and his team will commence sales at Sundance. Constantin Film will distribute in German-speaking territories.
"We are thrilled to be handling world sales on Helene's debut feature," said Weber. "I strongly believe in this powerful new voice in filmmaking and can't wait to see audiences in Sundance discover her talent."
Hanneke van der Tas of Vandertastic produced Axolotl Overkill with Alain de la Mata in co-production with Constantin Film Produktion, rbb and BR as part of Constantin Film's Alpenrot initiative and rbb's and Medienboard Berlin-Brandenburg's Leuchtstoff.
The Film is co-produced by Constanze Guttmann and Friederich Oetker, with Martin Moszkowicz and Oliver Berben on board as executive producers.
The Match Factory's sales slate includes Tarik Saleh's The Nile Hilton Incident and Julian Rosefeldt's Manifesto, both of which will also receive their world premieres at the festival.
Hegemann has written one other novel, plays and opera.