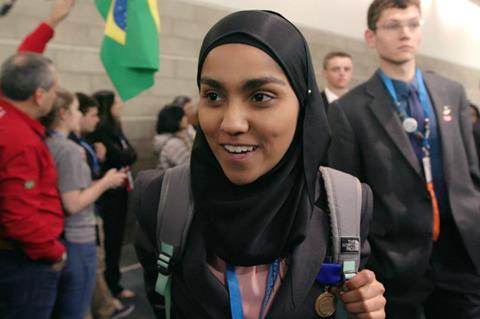 Science Fair was on Wednesday (January 31) named the Sundance Film festival's winner of the inaugural Festival Favorite Award.
Cristina Costantini and Darren Foster directed the film, and both produced alongside Jeffrey Plunkett and Fusion.
The Festival Favorite Award is the 29th and final recognition bestowed on this year's features.
Science Fair premiered in the Kids section and follows nine high school students from around the globe as they navigate rivalries, setbacks, and of course, hormones, on their journey to compete at the international science fair.
As they face off against 1,700 of the smartest, quirkiest teens from 78 different countries, only one will be named Best in Fair.
Sundance Film Festival director John Cooper said, "Audiences responded to the hope in this film, and how it thoughtfully depicted a rising generation of innovators. The film was so engaging and inspiring that we felt it would delight audiences and be a strong contender for this award."
Sundance ran from January 19-29.