John Cooper, the new director of the Sundance Film Festival (Jan 21-31), tells Jeremy Kay about his desire to return this year's edition to its artistically independent origins.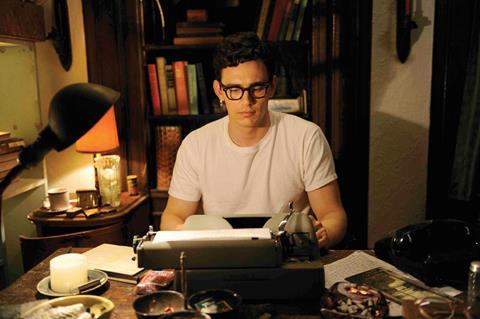 Each year, die-hard aficionados of independent cinema make the pilgrimage to the Sundance Film Festival in the mountains of Utah and try to divine from the line-up a sense that the festival is returning to its roots. After events of varying pedigree punctuated by high-profile entries with over-inflated commercial promise, 2010 may be the year Sundance plays to its strengths as a talent incubator and celebration of originality. Nothing would please John Cooper more.
Audience to the fore
"We are a pastor of sorts and we serve the industry and community," say Cooper, a 21-year Sundance veteran who was promoted to festival director last March following the departure of Geoff Gilmore to Tribeca Enterprises. "Then we have the fans and you have to think about providing a platform and to keep it balanced so you're always thinking of the audience. "The philosophy is very simple and is something I've believed for a while - you keep your festival as vital as possible."
To this end, Cooper and director of programming Trevor Groth have introduced several changes. Gone is the single opening night film and instead a cortege of Rob Epstein's Howl, Sebastian Junger and Tim Hetherington's documentary Restrepo, a shorts programme and the New Frontier installation 'The Works Of Michael Joaquin Grey' will usher in Sundance 2010 on January 21.
A week later the inaugural Sundance Film Festival USA mini-tour will take eight films and their creators on the road to eight US cities. There are critical changes in programming, too, with the Next strand for ultra-low budget entries, and Spotlight, which replaces Spectrum and presents admired work from the international festival circuit, such as Jacques Audiard's A Prophet, Luca Guadagnino's I Am Loveand Jessica Hausner's Lourdes. "I believe in the mission of what Sundance is," Cooper says. "This is going to be my 21st year here. Mark Ruffalo told me that it made him feel so good to hear about somebody moving up."
But Cooper himself prefers to shine the spotlight elsewhere. "The festival is created by a lot of people. I was very lucky that all the staff returned because a lot of times a head person leaves and there's a shuffle. I reshuffled by making everybody step up a notch and take on added responsibilities, ownership."
Artistic freedom
Whereas Gilmore used his persona, passion and connections to stage an often spectacular and increasingly commercial showcase, Cooper is positioning the festival primarily as a place of artistry. The apparatus exists to provide support when it is required, of course. After all, it was Cooper who introduced the industry office and brought in the press and industry screenings.
"I don't think we can influence commerce that much," he says. "We can talk about it, but it isn't our line of work. We can talk about excellence and originality and let others discuss whether it's commercial. We proved that with Precious. You wouldn't have necessarily seen straight away that there was an audience for it. There's a difference between a 'sel'' and a 'play'. Precious plays and that's why it won the audience award. But does it sell? That's something else."
With this in mind, Cooper and his team want to help film-makers navigate the treacherous waters of distribution. Several entries from Next are going down the self-distribution route with the support of Sundance, such as Linas Phillips' Bass Ackwards, which is being released by New Video and Zipline Entertainment on February 1, and Michael Mohan's One Too Many Mornings. Meanwhile Rainbow Media's VoD platform, Sundance Selects, recently announced three festival titles - The Shock Doctrine, Daddy Longlegs and 7 Days - will be available on VoD the same day they premiere in Park City. The festival will provide guidance on sponsorship agreements and dealings with the distribution entities, especially in online distribution.
"[Ballast director] Lance Hammer eventually went down the self-distribution route and said he wished he'd released it right after the screening at Sundance while there was heat," Cooper says of the 2008 entry. "You have to have immediate access to something these days. How we demand and navigate our personal entertainment is very immediate."