Elite Zexer's feature debut stems from her love for the Bedouin people and in particular her fascination with the role of women.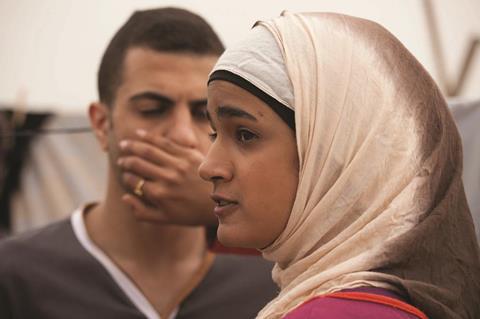 The Tel Aviv University film directing graduate became acquainted with tribal women through her photographer mother.
One day a bride in an arranged marriage told her before the ceremony that she would never let the same thing happen to her daughter. "I looked at her and felt my stomach twitching. That's the moment I knew that I had to make this movie."
Sand Storm focuses on a forbidden romance involving a headstrong teenager (newcomer Lamis Ammar), whose equally wilful mother (Israeli actress Ruba Blal) must endure life next door to her ex-husband and his second wife.
The story takes place in the Negev Desert in southern Israel. It shot in four villages in April 2015 after Zexer secured support from the Rabinovich Film Fund, Gesher [fund] and two private Israeli investors.
"The women in my film live in a world which is bounded with very harsh rules, and they are struggling and trying to find out, each in her own way, just how much they can push these limits, without breaking the system," says Zexer.
"Both of them wish for something different, for herself and for the other, but they want to achieve it by fighting from the inside. These sort of struggles, fights and incredible strength in women I've seen almost everywhere I went and I recognised it in almost every woman I met."
After Sundance Sand Storm will play in Berlin's Panorama. Beta Cinema holds international sales rights.