Relationships and music are the beating heart of Belgica, as they were in Felix van Groeningen's 2014 Belgian Oscar submission The Broken Circle Breakdown.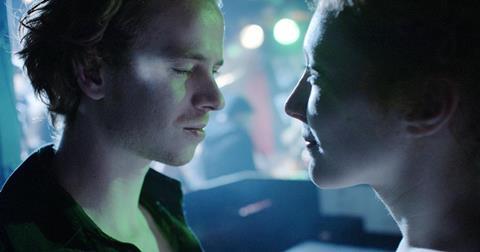 "It's mostly a story about two brothers who do great things together, but also realise they're very different," van Groeningen says of the tale of sibling bar owners Jo and Frank, played by theatre actors Stef Aerts and Tom Vermeir.
"What I found fascinating was how things change when you create something that's successful and how something pure and beautiful can turn dark and sour."
Music drips from every pore of the Belgica bar, which is based on an actual nightspot in Belgium.
"I collaborated with [Belgian artists] Soulwax/2 Many DJs for this film. Together with them we made the choice to let the Belgica evolve from a bar where a solo blues musician is playing into a dance club, with every possible genre in between."
He says if the Belgica were to be the third character in this film, then "the music scenes are Belgica's dialogue scenes".
He shot in Ghent from December 2014 to January 2015 with funding from the Flemish Film Fund and Tax Shelter, French Film Fund and France 3 and Dutch Film Fund. Match Factory holds worldwide rights.
Dirk Impens of Menuet, van Groeningen's longtime collaborator, produced with Topkapi and Pyramide Productions.
"Our agreement is simple," he says of Impens. "I do what I want, he always says what he thinks and in the end we want to make a film we are both proud about."