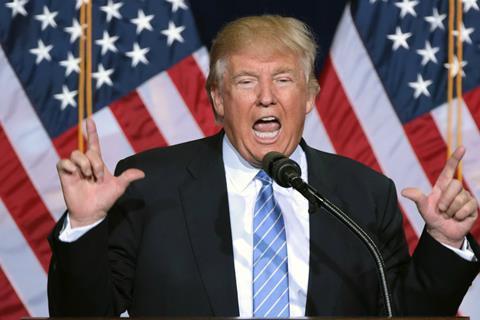 Comcast-owned US Spanish-language network Telemundo has blasted the US policy of separating illegal migrant families from their children at the southern US border as it emerged that President Trump will sign an executive order ending the policy.
The US administration's stance has triggered a backlash from Republicans and widespread outrage after images and video of distraught families went viral and disturbing reports emerged of children in processing centres. More than 2,300 children are understood to have been separated from their families so far.
After weeks of intense criticism, Trump is preparing to end the zero tolerance policy. Children have been detained in separate facilities after their parents are arrested because they cannot be held in adult jails.
Hollywood has blasted the White House, and content creators have vowed not to work with 21st Century Fox after commentators on sister company Fox News spoke in support of family separation.
On Wednesday (June 20) Telemundo issued the following statement: "Telemundo is appalled at the current situation at the U.S. border and urges our Government to prevent the authorities from separating families.
"The current family separation policy is an affront to human decency and contrary to principles and values upon which this country was founded. The Government has the power to rescind this policy and it should do so immediately."