Dirs: Chris Hall, Mike Kerry. UK. 2010. 105mins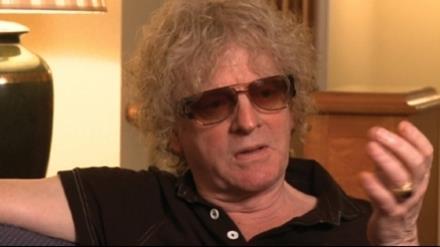 Mott The Hoople has softly faded into oblivion since 1973's All The Young Dudes (a track written by David Bowie) and Britdoc The Ballad Of Mott The Hoople doesn't exactly make a compelling case for exhuming the Hereford glam rockers.
Rare period footage is good fun to watch.
Spinal Tap is in the air as this avuncular crew takes directors Chris Hall and Mike Kerry through the band's revolving line-up and thigh-high, six-inch-stack-heel booted-glory. The Ballad Of Mott The Hoople plays it straight, however, treating Mott with a gravitas seemingly at odds with the band's polyester budgie-smugglers and ginger afros. At 105 minutes, this straight-faced opus is one for the fans, an odd if ardent bunch who backed Mott The Hoople through a five-night reunion gig in London last year.
Much play is made of the fact that Mott, led by writer/vocalist Ian Hunter – the most interesting personality on screen – constantly struggled to come up with hits, even in its heyday. A successful live act in the UK, the frustrated rockers had even split up by the time David Bowie offered them Dudes (they turned down Suffragette City) in 1973 but even that chart success couldn't stave off the inevitable slide towards rock 'n' roll oblivion.
Put together, and even named, by the eclectic genius Guy Stevens at Island Records, the band never really made the impact expected of it, which gives The Ballad Of Mott The Hoople a somewhat disconsolate air.
Interludes which might have jazzed up the proceedings – Stevens' encroaching madness, leaving Island, the "scandal" behind the vocals on Dudes or even Hunter quitting the band with Bowie's former guitarist Mick Ronson - are glossed over in favour of a plodding narrative which never quite connects.
Technically, Ballad struggles at times with its sound, but rare period footage is good fun to watch. As a side note, it's interesting to see how the glam gods have aged, some falling gracefully into grandfather-hood, others kicking and screaming and avoiding the dentist en route.
Production companies: Start Productions
International sales: chris.hall@startproductions.co.uk
Producers: Chris Hall, Mike Kerry
Editor: Kim Gaster