Dir: Goran Hugo Olsson. Sweden. 2011. 93mins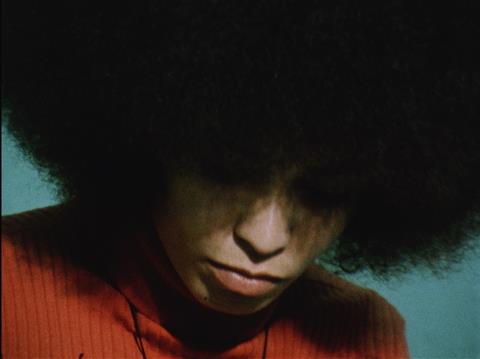 Exhumed from a vault at Swedish television, The Black Power Mixtape 1967-75 is a distillation of footage shot by Swedish TV correspondents. Selective and nostalgic, it revisits an era when Black Americans were more likely to be running from police than running for US president.
The documentary seems targeted at the audience that can't be expected to remember events and personalities that it never knew.
The documentary's journey through 16mm memories of militancy, assassinations, war and upheaval has moments of cinematic lyricism in color, but its audience beyond festivals and the arthouses is likely to be where it began, on television. Voiceovers by today's artists should help connect the historical doc to a younger audience, and the romance of revolution (beguiling from a distance) could also be a draw.
Divided into nine chapters, one for each year, Mixtape is a chronological collage of testimony, music and images. Director Goran Hugo Olsson has years of experience filming Black America.
At the doc's core are radicals who sought a militant alternative to the Civil Rights movement associated with Martin Luther King. Following King's assassination in 1968, at a time when he rallied crowds against poverty and the Vietnam War, Black protests veered into nationalist groups like the Black Panther Party, which fed children and founded schools while also striking violently at government targets.
Mixtape's story has dramatic characters. Stokely Carmichael (later Toure) is eloquent in his description of Black Americans' position in their country's politics. He's also a shrewd charmer when he trades places with an interviewer in a conversation with his mother about how his family struggled to survive.
Angela Davis, who left the Black Panther Party for the Communist Party, is also charismatic here – she may be more appealing to audiences outside the US who don't remember her years of ponderous dogmatism.
Davis, Carmichael, Bobby Seale, Eldridge Cleaver are viewed as prophets in admiring voiceover commentaries by John Forte, Robin Kelley, Talib Kweli and Sonia Sanchez. Not mentioned is that few Black Americans themselves were won over by rhetoric that some now view as the prehistory of hip hop.
Nor does the documentary range into the broader political context in which fear of crime was weaponised by politicians like Richard Nixon in 1968 and 1972 to galvanize the anti-Black white vote of what Nixon called "the silent majority."
Historians won't find new information in The Black Power Mixtape (although the Carmichael interview with his mother is a revelation), yet the documentary (co-produced by the actor Danny Glover's Louverture Films) seems targeted at the audience that can't be expected to remember events and personalities that it never knew.
The song Unwrittten by The Roots is a recurring refrain in this documentary, which is more poetic elegy than politics. Clips from Lars Understam's 1973 television film, Harlem: Voices, Faces, give the well-edited Mixtape a visual poetry.
Production companies: Story, Louverture Films, Swedish Television, Swedish Film Institute, Nordisk Film and TV Fond, Media Programme of the European Union, ZDF, ARTE
International Sales: Cinetic Media
Producer: Annika Rogell
Executive Producer: Tobias Janson
Co-Producers: Joslyn Barnes, Danny Glover
Music Producer: Corey Smith
Editors: Hannah Lejonqvist, Goran Hugo Olsson