James Napier Robertson's acclaimed New Zealand drama picked up a couple of honours as the 2015 Seattle International Film Festival came to a close.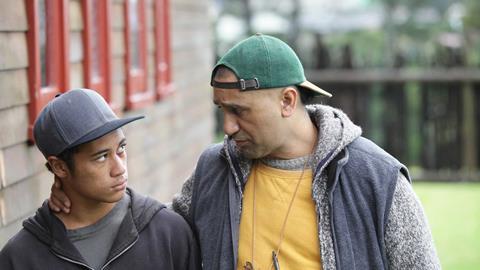 The 25-day festival kicked off on May 14 and featured 450 films representing 92 countries and featured 49 world premieres.
SIFF 2015 GOLDEN SPACE NEEDLE AUDIENCE AWARDS
Golden Space Needle Award - Best Film
The Dark Horse by James Napier Robertson
Golden Space Needle Award - Best Documentary
Romeo Is Bleeding by Jason Zeldes
Golden Space Needle Award - Best Director
Alfonso Gomez-Rejon, Me And Earl And The Dying Girl
Golden Space Needle Award - Best Actor
Cliff Curtis, The Dark Horse
Golden Space Needle Award - Best Actress
Nina Hoss, Phoenix
Golden Space Needle Award - Best Short Film
Even The Walls, directed by Sarah Kuck, Saman Maydáni
Lena Sharpe Award For Persistence Of Vision
Frame By Frame by Mo Scarpelli, Alexandria Bombach
SIFF 2015 COMPETITION AWARDS
SIFF 2015 Best New Director
Grand Jury Prize
Liza, The Fox-Fairy (Hungary) by Károly Ujj-Mészáros
Special Jury Mention
Corrections Class (Russia-Germany) by Ivan I Tverdovsky
SIFF 2015 Best Documentary
Grand Jury Prize
The Great Alone (USA) by Greg Kohs
Special Jury Prizes
Romeo Is Bleeding (USA) by Jason Zeldes
Sergio Herman: F**king Perfect (Netherlands) by Willemiek Kluijfhout
SIFF 2015 Best New American Cinema
Grand Jury Prize
Chatty Catties (USA) by Pablo Valencia
"Our 41st festival was another fantastic celebration of storytelling in all its forms," said SIFF artistic director Carl Spence. "We presented everything from the storied cinematic past (archival screenings celebrating Martin Scorsese's The Film Foundation and live read of the late Stewart Stern's Rebel Without A Cause), to the iconic (Kevin Bacon!), to the independent (Jason Schwartzman and his new comedy 7 Chinese Brothers).
"With a record 92 countries represented this year and sold-out shows every night, this year's festival was bigger than ever, but it also fittingly included a proper send-off of an iconic movie house, the Harvard Exit.
"It also highlighted Seattle's great continuing movie houses including our own SIFF Cinema Egyptian and SIFF Cinema Uptown. And I love that we bookended the festival this year with two stellar comedies, kicking off with our Opening Night film Spy (the number one movie in America this weekend) and finishing with our hilarious Closing Night indie The Overnight. Starting and ending with laughter while travelling the world in between is a great way to mark another whirlwind 25-day celebration of cinema."
For the full list of winners click here.