Climactic part of Christopher Nolan's Batman trilogy records a series best opening of $22.4m (£14.4m) to knock Fox's 3D animation off number one.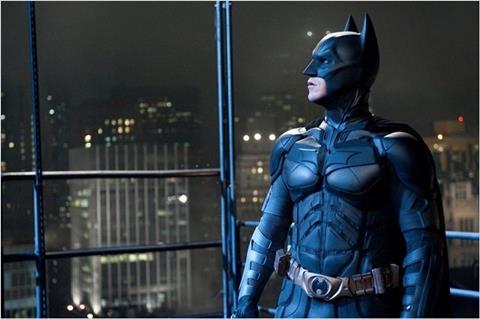 Christopher Nolan's Batman trilogy looks set to go out on a high as The Dark Knight Rises recorded an impressive opening of $22.4m (£14.4m) from 594 sites to chart top of the UK box office.
That opening – of which $1.6m (£1m) came from IMAX screens – marks a series best for Warner Bros ahead of The Dark Knight's $17.4m (£11.2m) and Batman Begins' $6.9m (£4.4m), as well as a career-best for Nolan. The Dark Knight Rises will also pass Begins' final tally in the UK of $25.8m (£16.6m) this week.
In the context of the year's other superhero films, The Dark Knight Rises toppled The Amazing Spider-Man's $17.2m (£11.1m), despite that film's three days of previews and 3D uplift. TDKR lost out slightly to Marvel Avengers Assemble though which recorded a $24.5m (£15.8m) debut, although it's worth bearing in mind that Avengers had a day of previews and the 3D uplift which TDKR did not.
Its nearest challenger was Fox's Ice Age: Continental Drift which added $3.3m (£2.1m).
The latest instalment in the ever-popular franchise has now overtaken the original Ice Age's final tally of $23.4m (£15.1m), and has amassed $27.4m (£17.7m) to date. It still has some way to go to catch either Ice Age: The Meltdown ($45.9m/£29.6m) or Ice Age: Dawn Of The Dinosaurs ($54.5m/£35.2m) though.
Sony's The Amazing Spider-Man added $1.6m (£1.1m) in its third week and has now caught $34.9m (£22.5m) in its web.
Dropping one place to fourth was Lionsgate's comedy drama Magic Mike. Although it fell heavily week-on-week, it has now crossed the £5m mark at the box office following a $1.4m (£883,730) weekend for $8.1m (£5.2m) overall.
StudioCanal's apocalyptic dramedy Seeking A Friend For The End Of The World stands at $1.1m (£717,775) after ten days in play.
This week's only saturation release belongs to Universal's Dr. Seuss' The Lorax as it expands nationwide. StudioCanal's Searching For Sugar Man, Artificial Eye's El Bulli: Cooking In Progress and Kaleidoscope's The Man Inside are among the films receiving limited releases.
For more of Screen's box office news, analysis and charts, visit our new Box Office section by clicking the icon below.