Paramount's found footage horror knocks John Carter from top spot and holds off strong fellow newcomer 21 Jump Street; The Woman in Black crosses £20m.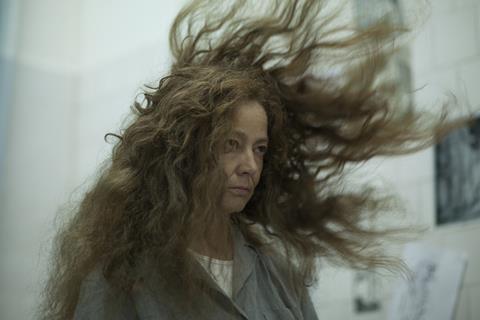 Following its record breaking US opening at the start of the year, Paramount's The Devil Inside took this week's UK box office crown with an excellent estimated debut of $3.1m (£2.0m) from 380 locations.
The found footage horror, about a woman who tries to discover the truth behind what happened when her mother allegedly killed three people during her exorcism, benefitted from an effective marketing campaign - including an audience reaction trailer similar to the one that proved successful for Paranormal Activity back in 2009 - and UK audiences' appetite for found footage horror such as the ever-popular Paranormal Activity franchise and The Last Exorcism, which also debuted top on its release in 2010.
It is unlikely that The Devil Inside will get close to the original Paranormal Activity - the lowest grossing of the franchise made $15.9m (£10.0m) - but it should at least match The Last Exorcism's final tally of $5.8m (£3.7m), especially with no direct competition opening in the coming weeks, although it will have to cope with the might of The Hunger Games this week.
The Devil Inside's success follows in the footsteps of the brilliant box office run enjoyed by Momentum's The Woman in Black to mark an impressive start to the year for horror in the UK. Hammer's adaptation of Susan Hill's ghost story crossed the £20m mark this week to extend its lead as this year's highest grossing film to date and is still in the top ten after six weeks in play. Sony's Arthur Christmas was the last local film to cross the £20m barrier.
Sony's comedy 21 Jump Street was this week's second-highest new entry, charting second after a highly respectable $2.5m (£1.6m) bow. The opening is on par with the directors' previous animation Cloudy With A Chance Of Meatballs, and 5% up on the debut of Superbad as well as being higher than Jonah Hill's previous comedy The Sitter.
Still performing superbly in its fourth week is Fox's The Best Exotic Marigold Hotel. Dropping just 24%, the comedy-drama took a further $2.2m (£1.4m) for third place and a fantastic cumulative so far of $21.6m (£13.6m).
Falling three places to fourth in its second week is Disney's sci-fi epic John Carter after it grossed an estimated $1.5m (£965,000) for a $6.0m (£3.8m) cumulative after ten days in play.
Another new entry rounded off this week's top five in the form of Fox's drama We Bought A Zoo which posted a solid $1.3m (£827,063) debut from its 414 screens, edging out fellow newcomer Contraband which took $1.1m (£680,000) through Universal from a similar amount of sites (412) in sixth.
This week sees the arrival of Lionsgate's highly anticipated adaptation of Suzanne Collins' successful young adult novel The Hunger Games, with Momentum's Act Of Valor the only other saturation release. Artificial Eye's The Kid With A Bike receives a limited release, while Paolo Sorrentino's This Must Be The Place is released in Ireland through Element Pictures.