Dir: Simon West. US. 2010. 93mins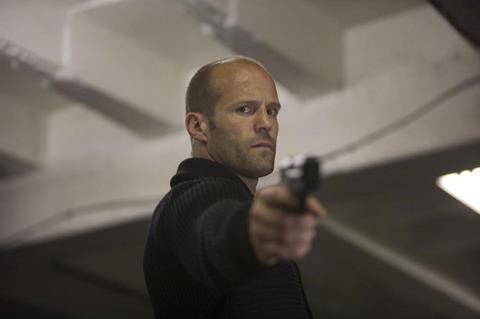 Much like last fall's Dwayne Johnson revenge film Faster, The Mechanic represents fledgling CBS Films' attempt to infiltrate the R-rated action genre with a recognisable star in a glorified, down-and-dirty B-movie. But despite the dependably uber-cool presence of Jason Statham as an expert hitman who takes an apprentice under his wing, this remake of the 1972 Charles Bronson cult item doesn't wield enough inventiveness or attitude to fix its overriding sense of familiarity.
Statham doesn't deviate much from his well-established onscreen persona as a suave, serenely confident man of action.
The Mechanic will coast on Statham's appeal to tough-guy action fans both overseas and in America. The Green Hornet is the film's only real demographic challenger at the moment, but the first two weeks of February will offer more action competition with Sanctum and The Eagle, which will severely limit The Mechanic's theatrical potency.
Arthur Bishop (Statham) works alone as a hired assassin, but after he's ordered to kill his turncoat mentor (Donald Sutherland) he befriends the mentor's son Steve (Ben Foster). Not knowing that Bishop killed his dad, Steve asks the hitman to train him so that he can get revenge on those who orchestrated the murder.
Playing the Bronson role in this remake, Statham doesn't deviate much from his well-established onscreen persona as a suave, serenely confident man of action. Even when he stars in mediocre offerings such as this, he elevates the material with both his commitment to the part and his slightly detached air, which suggests to the audience that they should simply sit back and enjoy the story's general absurdity.
But his considerable charm can only do so much, and while Con Air director Simon West manages to stage a few dementedly over-the-top action sequences, there's no escaping the fact that the film's foundation is built on top of the creaky conventions of the hitman genre, complete with high-octane training montages and the expected double-crosses.
As Bishop's protégé, Foster demonstrates the same barely-contained livewire urgency that he brought to bear for his performances in 3:10 To Yuma and The Messenger, nicely complementing Statham's intimidating physical presence. The Mechanic's plot grows increasingly predictable and over-caffeinated, but at least the two actors provide some grit amidst the excess.
Production companies: Millennium Films, Chartoff Winkler Productions, Nu Image
Domestic distribution: CBS Films, www.cbsfilms.com
Producers: David Winkler, Bill Chartoff, Rene Besson
Executive producers: Irwin Winkler, Robert Chartoff, Avi Lerner, Danny Dimbort, Trevor Short, Boaz Davidson
Screenplay: Richard Wenk, Lewis John Carlino
Cinematography: Eric Schmidt
Production designer: Richard Lassalle
Editors: Todd E. Miller, T.G. Herrington
Music: Mark Isham
Website: www.themechanicmovie.com
Main cast: Jason Statham, Ben Foster, Donald Sutherland, Mini Anden, Tony Goldwyn, James Logan, Jeff Chase, Christa Campbell