Dir: Mira Nair. India-Pakistan-US-UAE. 2012. 128mins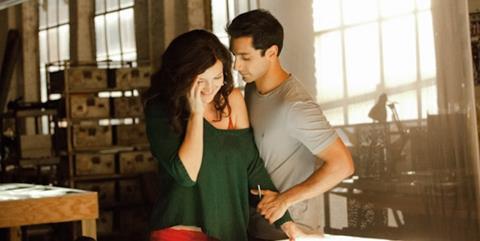 Good and compassionate intentions and a desire to be balanced but also thought-provoking finally manage to weigh down Venice opener The Reluctant Fundamentalist, a film that tackles important issues without taking sides and which tries to balance intelligent drama with a dash of political action.
British-Pakistani actor Riz Ahmed (who has featured in Four Lions, Black Gold and Trishna) is in most of the scenes and proves to be a charismatic lead, producing a finely nuanced performance that carries the film.
It is to director Mira Nair's credit that for much of the perhaps overlong running time the central story of Wall Street financial analyst turned militant Lahore-based professor Changez Khan (a striking performance from Riz Ahmed) is absorbing and intriguing, but in the end the film never finds the right pacing or structure to satisfy the dramatic arcs.
But without damning it with faint praise, The Reluctant Fundamentalist does tell an important story, offers some challenging insights and at times offers up moments strikingly powerful drama all set against impressive New York and Pakistan backdrops.
Mohsin Hamid's original book deals with a meeting – over tea and food – between Khan and an American journalist, which is gradually more and more revealing as the conversation takes on fresh twists. Willian Wheeler's screenplay has to open up the story, and while that conversation is at the core of the film, the meeting is punctuated by flashbacks and asides, which while necessary rather deflates the tense nature of the discussions between the two men.
The film opens in Lahore with the kidnapping of an American professor, intercut with a family party attended by Khan which sees him take a secretive phone call and try and reassure his worried family. It is not clear what is happening, but when Khan arrange a meet with veteran journalist Bobby Lincoln (Liev Schreiber) there is a tense atmosphere as Lincoln wants to discuss the kidnapped professor, while Khan wants to explain his own story, opening with the statement that 'looks can be deceiving'.
In a series of flashbacks Khan details his academic success at Princeton – having moved to the US with his family aged 18 – and how he was recruited by financier Jim Cross (Kiefer Sutherland, looking like he has just walked off the set of Mad Men) to become a financial analyst for a top Wall Street company.
Blessed with a single-minded ruthlessness, he rises through the ranks, and even has the good fortune to bump into photographic-artist Erica (Kate Hudson, with dark hair), who happens to be his boss's niece. They embark on a tentative affair – hampered by her mourning a recently deceased boyfriend – and while the American Dream seem in his sights, things change after 9/11. He witnesses the events on television while on a business trip, but returning the US is taken aside at the airport and strip-searched.
While not politicised by the change of attitude in the US – and heavy-handed police behaviour – Khan slowly starts to change, and begins to grow a beard. On a business trip to Istanbul, where he is asked to close down a publishing house, his internal journey is completed and he resigns from his job. Soon he heads back to Pakistan where he takes a job teaching – his students love him naturally – and becomes part of his family again.
This all leads to a meandering climax as both Bobby and Changez reveal the truths about themselves as a CIA assault look to descend on their teahouse in pursuit of the kidnapped professor.
British-Pakistani actor Riz Ahmed (who has featured in Four Lions, Black Gold and Trishna) is in most of the scenes and proves to be a charismatic lead, producing a finely nuanced performance that carries the film. It is frustrating that other characters around him feel a little clichéd – Liev Schreiber's gonzo journalist and Kiefer Sutherland's buttoned-down boss are familiar, while even Khan's family – headed by Om Puri – offer little originality, apart from his peppy sister Bina (Meesha Shafi) whose Bollywood ambitions are at least amusing.
Likewise the romantic relationship between Changez and Erica never really convinces and feels rather clumsy at times. There is little chemistry between Riz Ahmed and Kate Hudson, who doesn't seem suited to the quirky photographer role.
The film does succeed when it comes to lush cinematography and astute production design, while India-born Mira Nair does an excellent job in presenting the vibrancy of both New York and Lahore without ever resorting to clichéd shots.
Production companies: Mirabai Films, Cine Mosaic, Doha Film Institute
International sales: K5 International, www.k5international.com
Producer: Lydia Dean Pilcher
Co-producers: Ami Boghani, Anadil Hossain
Screenplay: William Wheeler, screen story by Mohsin Hamid & Ami Boghani, based on the novel by Mohsin Hamid
Cinematography: Declan Quinn
Editor: Shimit Amin
Production designer: Michael Carlin
Music: Michael Andrews
Main cast: Riz Ahmed, Kate Hudson, Live Schreiber, Kiefer Sutherland, Om Puri, Shabana Azmi, Martin Donovan, Nelsan Ellis, Haluk Bilginer