Malene Choi plays with fact and fiction in this arresting portrait of adoptees who return to South Korea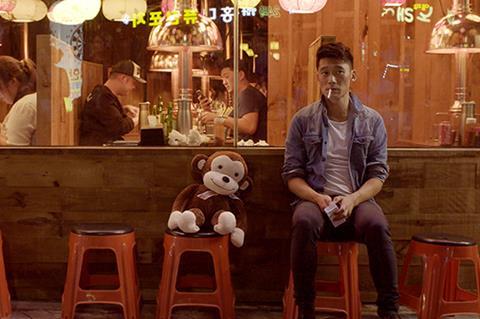 Dir. Malene Choi. Denmark/South Korea. 2018. 87 min.
Pushing fact and fiction to the point where one is unsure just what is scripted and what, for lack of a better word, is real, Malene Choi's The Return offers a playful, affecting and at times disorienting portrait of group of thirtysomethings who have quite literally been dis-oriented. Inspired by elements from the filmmaker's own life and the lives of those she puts on screen, this hybrid feature follows two Danish-South Korean adoptees as they return to their birth country in search of their respective biological parents, and could prove to be a significant international breakthrough for the trained documentarian.
…A significant international breakthrough
Having premiered to strong buzz in Rotterdam before competing for the Dragon Award in Goteborg, the film will likely find continued success at festivals big and small for the foreseeable future. By assuming such a form-busting approach and by asking such intrinsic questions about cultural identity, The Return simply begs further conversation – a quality that should interest film clubs, curators and niche distributors.
The film follows Danes Karoline (Karoline Sofie Lee) and Thomas (Thomas Hwan) as they trek through Seoul and its neighbouring cities looking to better understand their thorny cultural heritage. While the fictive construct is never in doubt – Sissel Dalsgaard Thomsen is credited as screenwriter, and Hwan is a working actor with many credits to his name – Choi often presents the action onscreen with documentarian remove, while the camera's subjects speak so loosely and naturally that it often seems impossible to think any of their speech as being pre-ordained.
And in fact, much of it is not. Choi introduces real figures – such as Korean-American artist JooYoung Choi, whose multimedia work interrogates questions of belonging and identity, and the staff members of Koroot, a kind of youth hostel/halfway house for international adoptees looking to reconnect with their roots – and allows them to expand and espouse as if in a doc. Only instead of doing so directly to camera, they do so to protagonist Karoline in a seemingly flowing conversation. By funneling the many testimonies and bittersweet recollections through Karoline's central quest, The Return occasionally takes on a discursive, digressive air reminiscent of early Linklater.
Well, partially anyway. Though the figures speak freely, Choi often chooses to concurrently highlight the film's constructed nature. She'll use choppy edits, abruptly cutting an orator off mid-word while relying on a fixed camera that hardly ever budges, creating a startling effect where the frame remains the same, but the figures in it have reassembled in different formations, as if in a scratched DVD. Composer Philip Nicolai Flindt's loopy, glitchy score furthers that desired effect, emphasising irregularity and artifice to cut against all too real drama unfolding before us.
Production companies: Walenciak Film, Adomeit Film, Cine Everywhere
International sales: Pluto Film Distribution Network, info@plutofilm.de
Producers: Julie Friis Walenciak, Julie Rix Bomholt and Katja Adomeit
Screenplay: Sissel Dalsgaard Thomsen
Cinematography: Catherine Pattinama Coleman
Editor: Julius Krebs Damsbo
Music: Philip Nicolai Flindt
Main cast: Thomas Hwan, Karoline Sofie Lee