Dir/scr: Martin Witz. Switzerland-Germany. 2011. 90mins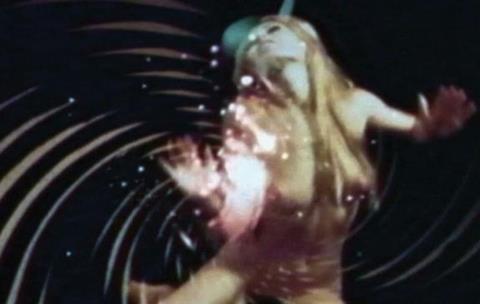 In April 1943, as war raged in Europe, in his research lab in Basel in neutral Switzerland chemist Albert Hofmann accidentally came across a hitherto unknown substance. After experimenting with a weak solution of it on himself, he realised that it was an extremely potent drug that altered human perception radically…he had discovered the drug later to be know better as simply LSD.
The power of LSD in the 1960s was that it 'reinforced the notion that change was possible' and help bolster the youth movement of the period.
Martin Witz's fascinating film traces the history of the drug, from its early tests, possibly military applications and to its eventual fame as drug-of-choice for the hippie generation, and it is a wonderfully mounted montage of archive footage and interviews that makes for compulsive viewing. It should find a happy home with specialist documentary distributors and savvy broadcasters. The film screened in Locarno.
A series of interviews with Albert Hofman himself (he was interviewed in 2008 just before his 100th birthday, though he later died aged 102) helps track the early development of the drug and also pinpoint his involvement in different manifestations of it through the years.
In Switzerland, chemical company Sandoz started to manufacture the drug, offering it to psychiatric circles, where it was viewed as a way of offering experimental psychosis and analysis. Naturally enough the world's secret services were soon interested. The CIA tested it as a truth serum while the US Army thought it might offer a way of impairing enemy troop performance.
There is wonderful footage of US Army trials as soldiers try to keep a straight face and answer serious questions, with one soldier testing the drug reduced to what Army doctors' described as 'cosmic laughter'…simply laughing uncontrollably in the face of his predicament.
The LSD story is carried on through Ken Kesey and the Merry Pranksters and their legendary hippie trip across the UK, and eventually to radical Harvard academic Timothy Leary and his collaborator Ralph Metzner who initially received an academic sanction to experiment with the drug. Eventually fired from Harvard – LSD was "too good not to share with everybody," admitted Metzner – they based themselves at impressive country estate Millbrook on the East Coast and kept on 'testing' the drug.
The power of LSD in the 1960s was – as one interviewee noted - that it 'reinforced the notion that change was possible' and help bolster the youth movement of the period. Leary and his followers eventually relocated to San Francisco, but Albert Hofmann began to reproach Leary for giving the drug to people Hofman thought too young. "It is something that requires a certain maturity," said Hofman.
Leary and his chemists advocated offering LSD for free – and made sure it was shipped out to US troops in Vietnam - but at the beginning of the 1970s, the unpredictable substance landed on the black list as the drug culture became more and more criminalised. Ironically, today, some psychedelic substances are being used for lawful purposes for the first time.
Production companies: Ventura Film SA., Spotlight Media Productions, Teleclub, Lichtblick Filmproduktion, RSA Radiotelevisione Svizzera
International sales: Autlook Filmsales, www.autlookfilms.com
Producer: Andres Pfaeffli
Cinematography: Pio Corradi, Patrick Lindenmaier
Editor: Stefan Kalin
Music: Marcel Vaid