As the Sarajevo Film Festival (August 12-20) grows in stature, so does its importance as a launch pad for international films into the region. Mike Goodridge reports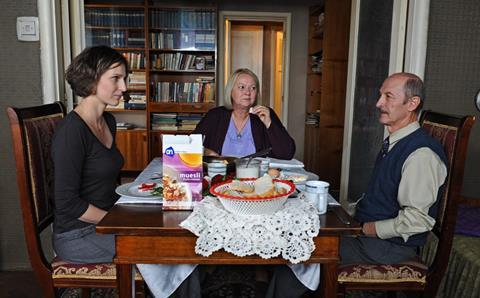 The Sarajevo Film Festival (SFF) has achieved an extraordinary profile since its establishment in 1995, during the siege of the city. The largest event in the Balkans, SFF has evolved into a significant industry destination as well as arguably the leading showcase for films from south-east Europe.
Headed by Mirsad 'Miro' Purivatra, the festival regularly draws some of the biggest names in the international arena. Last year saw Mike Leigh, Todd Haynes, Kevin Spacey, Jia Khang-ke, Charlie Kaufman, Nuri Bilge Ceylan and many others in the city.
This year's 15th annual festival opens with Romania's Cannes crowd-pleaser Tales From The Golden Age, which will have an out-of-competition screening in front of a 3,000-strong crowd.
"The quality of the films has risen incredibly from just five years ago."

Elma Tataragic, SFF
The festival has many facets. Elma Tataragic, who programmes the seven-year-old competition strand, says this year's selection is the most mature and diverse work to date from the region, with only two of the nine films focusing on the war. Two titles make their world premiere — First Of All Felicia, another Romanian title marking the directorial debut of The Death Of Mr Lazarescu writer Razvan Radulescu together with Melissa De Raaf.
And Damjan Kozole (Spare Parts) returns to SFF with Slovenian Girl, a co-production between Slovenia and Bosnia and Herzegovina.
Cannes titles Dogtooth (Greece), Eastern Plays (Bulgaria-Sweden-Turkey) and Ordinary People (Serbia-France-Switzerland) will also play in competition and Tataragic says the evolution of inter-regional co-production meets its apex in Antonio Nuic's Donkey, a three-way venture between Croatia, Bosnia and Herzegovina, and Serbia.
"The quality of the films has risen incredibly from just five years ago," she says. "This is something we're encouraging through programmes like CineLink, the Regional Forum and Talent Campus." The CineLink project development and co-production market continues to prosper — indeed First Of All Felicia was in CineLink two years ago — and this year introduces an in-kind post-production award worth $114,000 (€80,000) for one of this year's 12 projects to be presented at the festival's closing ceremony.
This year, for the first time, the festival is hosting a forum on the state of the film industry in south-east Europe to further encourage progress. Screen International is working with the festival on the programme which will include three sessions over three consecutive days.
Meanwhile the SFF's prestigious sidebars continue to attract big-name talent to the city. In addition to the documentary competition (programmed by Rada Sesic) and a focus of other regional films, the festival includes high-profile Panorama, Heineken Open Air and New Currents sections.
Programmed by veteran New York-based critic Howard Feinstein, the Panorama section this year welcomes back Chinese auteur Jia Khang-ke for the most complete retrospective of his work to date. Actress Zhao Tao will also be in attendance.
And Feinstein has organised a pioneering discussion on gay cinema entitled 'Gays in Long Shot and Close-Up: Adding Insult to Injury', which takes place less than a year after violence erupted against participants of the first Q Fest in Sarajevo last September.