Russell Crowe's feature directorial debut will kick off the 16th annual festival (NBFF) in California, set to run from April 23-30.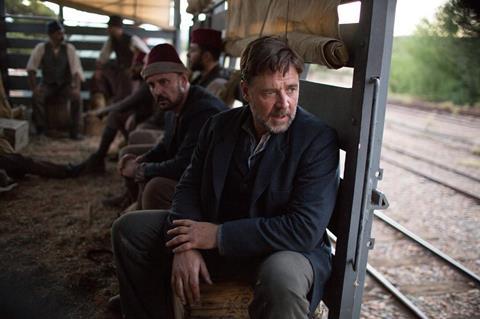 "Russell Crowe and his team have crafted a moving, thoughtful and truly beautiful film," said NBFF executive director and CEO Gregg Schwenk.
"The Newport Beach Film Festival is proud to be partnering with the Australian Government and Warner Bros Entertainment to bring such powerful cinema to our audience."
"G'Day USA and Ausfilm are delighted to, once again, partner with the Newport Beach Film Festival to bring the best of Australian film to US audiences and commemorate the centenary of Australian and New Zealand troops landing in Gallipoli Cove during World War One," said Australian Consul-General Los Angeles, Karen Lanyon.
"Russell Crowe's The Water Diviner pays homage to that defining moment in our nation's history and we are thrilled that the Newport Beach Film Festival has chosen the film for opening night."
NBFF will screen more than 350 films from 50 countries and host nightly special events, red carpet galas, filmmaker conversations, international spotlight events and seminars.
One such seminar will be The Art Of Music In Visual Media, which takes place on April 25. Speakers will include composers Marco Beltrami (The Hurt Locker), Tyler Bates (Guardians Of The Galaxy), Matthew Margeson (Kingsman: The Secret Service), Ryan Shore (The Girl Next Door) and Jason T Miller (The Odd Couple, 2015).
Last February, the festival partnered with Screen International, Visit Newport Beach California and Orange County Film Society for a screening in London of The Imitation Game.
The festival is sponsored in part by BMW, Tito's Vodka, Fashion Island, Los Angeles Times and the City of Newport Beach.
For full details about the line-up click here for an interview with Schwenk and here for the official website.