Since its launch in 2004, Dubai International Film Festival (Dec 12-19) has grown steadily alongside the region's film landscape. And this year sees the launch of the new Dubai Film Market, which aims to bring together the Arab and international industries. Ben Walters reports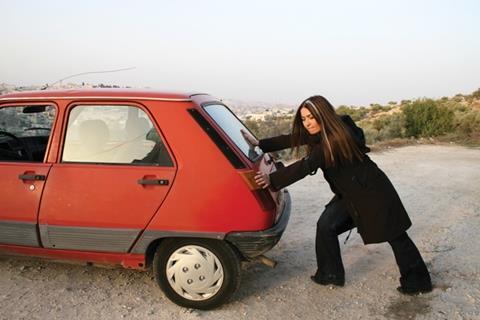 When the Dubai International Film Festival (DIFF) held its inaugural edition in 2004, the region's festival culture and film production sector were distinctly limited. As DIFF gears up for its seventh edition, the film landscape has improved greatly. Rival festivals have sprung up in Abu Dhabi and Doha and regional production shows continued signs of growth.
DIFF aims to balance a programme which focuses on film-making from and about the Arab world with accompanying international strands and a healthy jolt of star power, along with an industry focus to facilitate connections between regional film-makers and the global industry. The latter aspect is bolstered by the launch this year of the Dubai Film Market, a major 'script to screen' event consolidating DIFF's existing workshops, co-production market and worldwide trade platform with generous new production and post-production awards (see box).
DIFF 2010 expects to screen 160 titles, most of them in contention for a Muhr award in one of the festival's competitive sections. These cover features, documentaries and shorts across Arab territories (40 titles), Asia and Africa (36) and, for the first time, the Emirates. The local category has 14 titles, including 12 world premieres. By comparison, the homegrown talent at the inaugural DIFF comprised just four shorts and one feature.
Premiere performances
Among the programme's 41 world premieres are Egyptian-American director Hesham Issawi's Cairo Exit, a romance set against a backdrop of interfaith tension; Iranian Sepideh Farsi's The House Under The Water, about the aftermath of an accidental drowning; and The Road To Bethlehem (pictured), Leila Sansour's documentary about the isolation of her home town.
Building on a track record of starry galas, DIFF opens with The King's Speech and closes with Tron: Legacy (pictured). Guests expected to attend include Colin Firth, Carey Mulligan and Jean Reno, as well as Colin Farrell, Ed Harris and Peter Weir, whose feature The Way Back (pictured) screens as a gala in the Cinema of the World strand. Johnnie To is on the Muhr AsiaAfrica jury. Sean Penn, Souleymane Cissé and Lebanon-born star Sabah will receive lifetime achievement awards.
Cinema of the World also includes Danny Boyle's 127 Hours, Alejandro Gonzalez Inarritu's Biutiful, Sophie Fiennes' Over Your Cities Grass Will Grow, Swedish thriller Corridor and Romanian drama If I Want To Whistle, I Whistle.
The seven African films in the line-up include South African Oscar submission Life, Above All and Kenya's first science-fiction feature, Sundance notable Pumzi. Other out-of-competition strands centre on Arab, Indian and Mexican cinema.
A focus on regional development and production was central to DIFF from the beginning. "This is one of the rare festivals in the world where you have the chance to watch 70 Arab films in one place, from an Arab director making a film in the US to Egyptian actors doing a film in Italy," says DIFF's artistic director, Masoud Amralla Al Ali (pictured). "These things show how the Arab [film] world is evolving in the international circle."
"The festival's job is to discover these talents and present them to the international community"

Masoud Amralla Al Ali, DIFF
The number of titles submitted and world premieres programmed has increased year on year, he adds. "There are eight world premieres in the Muhr Arab competition, most from first or second-time directors. The festival's job is to discover these talents and present them to the international community."
DIFF's organisers say that its track record has helped maintain its position despite the advent of newer regional festivals. "Two things are keeping us in a better position," says festival chairman Abdulhamid Juma, who helped found DIFF in 2004. "One is history — we started earlier and experience has made us stronger. The other thing is that film-makers want to keep their films for us because of their experience with DIFF.
"It's good for film-makers to have more choices but we can give them the right exposure. We've enhanced that with the film market — we were very much aware those film-makers need choices and the business side of the festival is crucial. Being in Dubai, we understand markets better than anyone."
Local production funding in the Gulf has risen in recent years, thanks to festival awards and bodies such as Imagenation Abu Dhabi and the Doha Film Institute. "A lot of the time, financing for regional films comes from European institutions," says DIFF managing director Shivani Pandya. "Over the past four or five years that's been changing but there's still a long way to go."
Emirati productions remain largely dependent on private backers or awards from bodies such as the Dubai Film Connection, now integrated into the Dubai Film Market.
While high profile location shooting has bolstered a sense of the United Arab Emirates having a place in the international film world — Tom Cruise recently swung from Dubai's Burj Khalifa, the world's tallest building, for Mission: Impossible IV — local and regional audiences for Arab cinema have arguably been slower to develop than the production infrastructure itself.
DIFF looks set to concentrate on the promotion of regional film-making. "I think it's the way forward for the festival to continue to develop and enhance this part," says Jane Williams, head of DIFF's industry office. "That's the thing that will sustain it into the future."
Dubai Film Market
Dubai is increasing its support for local development, production and distribution with the new Dubai Film Market.
Launching this year, the inaugural Dubai Film Market consolidates several existing DIFF events and a post-production award fund, to create what is being billed as the Arab world's only 'script to screen' market, offering support from project development to distribution. It will run throughout DIFF 2010, from December 12-19.
Central to the market is the Dubai Film Connection (DFC), running from December 13-17, the co-production market launched in 2007 to promote Arab film-making. Of the 46 projects presented over its three years so far, 15 have been completed — including Cherien Dabis' Amreeka and Dima El-Horr's Everyday Is A Holiday — and nine are in production. Three DFC-backed features screen in DIFF 2010. Last year's guests included Walt Disney Studios, E1 Entertainment International, Shoreline Entertainment, Fortissimo Films, Al Jazeera and other companies from India, the Middle East and Europe.
This year's DFC will distribute $125,000, including new awards for a documentary ($15,000) and debut feature ($10,000). It also awards an $8,000 ARTE prize. This year's DFC projects come from territories including Egypt, Algeria, Morocco, Lebanon, Iraq, Algeria, Canada and Syria. Nearly half are French co-productions; one is DFC's first Chinese co-production. DFC also has new partnerships with San Sebastian, Cairo, Carthage and Durban festivals and a new Producers Network initiative will send five Arab producers to Cannes.
The Film Forum, meanwhile, consolidates DIFF's training initiatives and industry forum events. These include training opportunities such as the Interchange partnership with EAVE and Torino FilmLab, a Jordanian-backed mentor scheme, and journalism and documentary courses. The Forum also includes panels, workshops and networking events.
The Enjaaz post-production fund selects up to 15 fiction and documentary feature film-makers to receive up to $100,000 annually. Its 2009 debut cycle backed seven titles, five of which are screening at this year's DIFF, including The Road To Bethlehem.
FilmMart debuted in 2008 aiming to bring together industry representatives from around the world to trade and distribute content, with a focus on Arab, Asian and African films. Its digitised screening library offers more than 200 titles as well as bespoke messaging and annotation services.
Key professionals
"If sales agents know they can meet with local distributors and those from other parts of the world and potentially get things picked up for distribution in other territories, that's a big benefit," says DFC and Forum director Jane Williams. "It's still a developing area and we can play a crucial role in helping people by bringing in key professionals from the Arab region and the Gulf."
Williams points to young film-makers such as Nadine Labaki (Caramel) and Cherien Dabis as major attractions of the region. "We're already seeing a new generation who are very talented and have a real future. Though their films are set in a serious context, they tell stories which are engaging and emotional and have the potential to attract wider international audiences.
"We're offering a place where they can come to sell films but also to see what's up-and-coming, to get a good view about what's going on here and see what business opportunities are available."