The actor plays both Ronald and Reginald Kray in Brian Helgeland's upcoming biopic.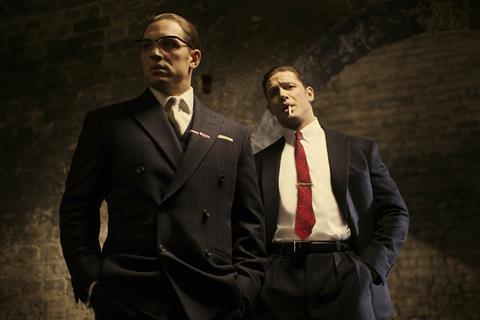 Hardy stars alongside Emily Browning (Sucker Punch), David Thewlis (Harry Potter and the Prisoner of Azkaban), Christopher Eccleston (Thor: The Dark World) and 2014 Screen International Star of Tomorrow Taron Egerton (Kingsman: The Secret Service).
Director Helgeland also wrote the screenplay about the identical Kray twins, who ruled organised crime in London's East End during the 1960s.
StudioCanal have set a September 11 release for UK cinemas.
Watch the first full trailer here: