The Vancouver-based producer-financier has reorganised his companies Bron Studios, genre label The Realm, Bron Releasing, Bron Animation and affiliate entities under the umbrella group.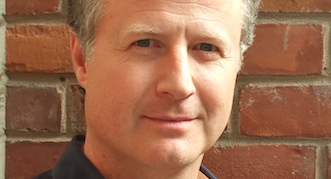 Finance veteran Daniel D McClure (pictured) has been hired as president and COO, having most recently served as CEO of Toronto-based alternative investment entity CQI Capital Management.
As part of Bron Media's expansion, McClure will be based in the company's new Toronto offices.
This is a busy time for Bron Studios, which has I Saw The Light starring Tom Hiddleston and Elizabeth Olsen, Into The Forest with Ellen Page and Evan Rachel Wood and Hyena Road all screening at the Toronto International Film Festival.
GIlbert said McClure's hire came at "a critical point in the growth of our various production entities". For his part, McClure said "current opportunities and the momentum the company has reached in such a short period" made this the ideal time for expansion.
Bron has also strengthened ties with one of its key investors and appointed to the board Jason Cloth, whose CW Media Finance has invested more than $125m into Bron productions over the last 18 months.
.