The Beasts Of No Nation writer-director personally lobbied for a theatrical component to the release of Netflix's first original feature.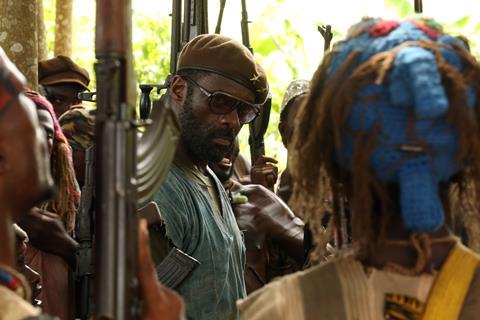 "I believe in the theatrical experience and it was part of those conversations," Fukunaga told Screen of his Africa-set child soldier drama starring Idris Elba and newcomer Abraham Atta.
"Having done True Detective I wanted my next project to be in cinemas and not just exist in the home environment."
Beasts Of No Nation, which screens again in Toronto on Wednesday, will open via Bleecker Street in 19 Landmark Theatres US markets day-and-date with Netflix's global streaming launch on October 16.
The violent and disturbing nature of the film was such that a number of sales agents passed when they read the screenplay and Fukunaga paid tribute to Netflix for boarding the project.
"When people first started screening the film we weren't sure who was gong to bite, so when Netflix came in with that offer [reportedly $12m] it was far beyond our wildest dreams," he said.
The 2014 shoot in Ghana was not short on peril. Fukunaga and members of the crew contracted malaria and Elba escaped death when he nearly slipped over the top of a 200ft waterfall.
The actor, who is likely to earn plaudits in awards season for his portrayal of the fictituous army leader Commandant, said he did not regard his character as a monster.
"He's a product of the situation that happened to him and he finds himself in this army fighting for something he's probably not sure about," said Elba.