Ethan Hawke and Amanda Seyfried will star for Killer Films in Paul Schrader's First Reformed, which Arclight is financing and introducing to worldwide buyers here.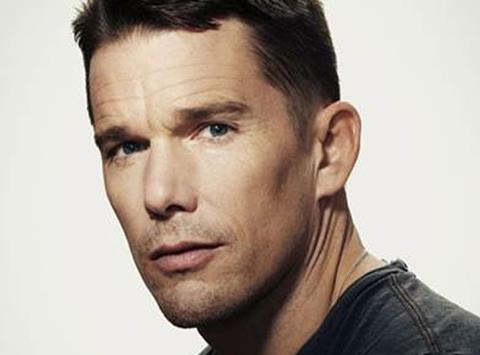 Hawke will play a former military chaplain tortured by the loss of a son in the Armed Forces.
When the man befriends a young parishioner played by Seyfried and her radical environmentalist husband, he uncovers corruption in the Church.

"First Reformed is a script I've been moving toward for almost fifty years," said Schrader, who will attend Toronto for the September 16 North American premiere of Dog Eat Dog following its world premiere in Cannes Directors' Fortnight.

"Ethan Hawke's image appeared to me while I was writing and he responded days after reading the script. Now we are delighted to be able to add Amanda Seyfried. These are unique performers with a special charisma."
"Following Dog Eat Dog, we're excited to be working with Paul again," said Arclight managing director Gary Hamilton.
"Mr. Schrader has an uncanny ability to bring magic to the big screen. He has an extraordinary gift to help actors to dig deep to deliver their most exhilarating performances as well as the ability to continually create new, commercially viable feature films that remain true to their artistic integrity."
"We are so thrilled that after all these years we are finally partnering with one of the great auteurs," said Christine Vachon of Killer Films.

Vachon and David Hinojosa of Killer Films are producing with Hamilton. Brian Beckmann serves as executive producer.
Financing was also arranged by David Gonzales of Northside, which represents Schrader alongside Jeff Berg with Johnnie Planco of Parseghian Planco. Ethan Hawke is represented by CAA, MBMT Entertainment and attorney George Sheanshang. Amanda Seyfried is represented by Innovative and attorney Mike Williams.