EXCLUSIVE: Josef Hader and Barbara Sukowa star in feature from Cloud Atlas producer.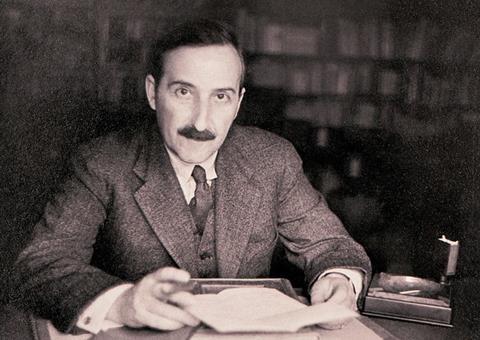 Films Distribution has boarded international sales rights to German-language drama Before Dawn, which will chart the life of renowned 20th century writer Stefan Zweig.
The Paris-based sales outfit will co-produce alongside X-Filme, Maha Productions, Dor Film and Ideale Audience, reuniting with producer Stefan Arndt (Cloud Atlas, The White Ribbon), with whom they worked on 2014 drama The Dark Valley.
Before Dawn, currently in post-production, charts the years in exile of the famous Jewish Austrian writer who struggled to reconcile himself to events in war torn 1930's Europe before taking his own life in Brazil.
Zweig's works have inspired numerous films including Wes Anderson's Oscar-winner The Grand Budapest Hotel, Patrice Leconte's 2013 drama A Promise and Roberto Rosselini's 1954 drama Fear.
Josef Hader (The Bone Man) stars alongside Barbara Sukowa (Hannah Arendt) in the drama which marks the feature debut of actress Maria Schrader (Deutschland 83), who also wrote the screenplay alongside Jan Schomburg (Above Us Only Sky).
The production is eyeing a Berlin debut for the film, which Films Distribution will soft-launch at Toronto this week and launch sales on in earnest at AFM (Nov 4-11).
ARP is due to release in France.
"This is a powerful story that crosses continents," Films Distribution told Screen. "The film is an intimate biopic but also a view on the big picture drama that was taking place in Europe at the time."
Films Distribution's TIFF slate includes Brazilian world premiere Campo Grande, Eva Husson's Bang Gang (A Modern Love Story), Venice title Mountain and Australian box office hit Last Cab To Darwin alongside Cannes titles Son of Saul, Mia Madre and Lamb.
X-Filme is currently in post on Tom Tykwer-Tom Hanks drama A Hologram For The King and Vincent Perez's Alone In Berlin.