Political thriller stars Bryan Cranston and Diane Kruger.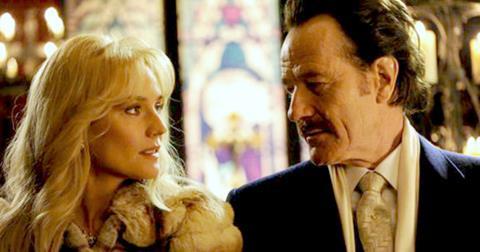 Sierra/Affinity and Good Films have introduced buyers in Toronto to political thriller The Infiltrator with Trumbo star Bryan Cranston and Diane Kruger.
The arrangement also heralds a new exclusive international sales agency deal between UK production company Good Films and Sierra/Affinity.
Brad Furman directed The Infiltrator, currently in post, about a US Customs officer who uncovers a money-laundering scheme involving Colombian drug lord Pablo Escobar.
Good Films is also preparing the crime drama Labyrinth based on the Rolling Stone journalist Randall Sullivan's novel about the Tupac and Notorious B.I.G. murders. Filming is set for spring 2016.
"Sierra/Affinity has a track-record that's second to none, and we could not be happier to have joined forces," said producer and Good Films founder Miriam Segal.
"The company wholeheartedly supports our ambitions and long-term vision for Good Films and we look forward to bringing our projects to market together."
Sierra/Affinity CEO Nick Meyer added: "Good Films has a compelling slate, as evidenced by The Infiltrator.
"Their desire to tackle serious subject matter that is universally relevant is something we look forward to representing. We anticipate our relationship will be an exciting journey as their productions come together."
The Good Films slate sees Danis Tanovic attached to direct Invisible and other titles include thriller The Postcard Killings, When A Crocodile Eats The Sun, What I Love and No Comment.