For the third year in a row the partners will celebrate Canadian women in film during the Toronto International Film Festival (TIFF).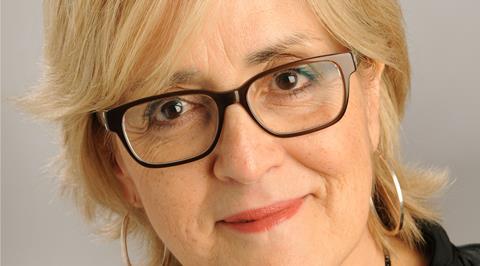 The nine Canadian women, film directors and actors were selected by a pan-Canadian jury of journalists.
The 2015 honourees of the Birks Diamond Tribute to the Year's Women in Film are: directors Sophie Deraspe, Anne Émond, Patricia Rozema, Kari Skogland and Ingrid Veninger.
The roll of honour includes actors Katie Boland, Suzanne Clément, Catherine O'Hara and Karine Vanasse.
The recipients will be honoured on September 15 at the Shangri-La Hotel in Toronto.
"2015 is another great year for Canadian women in film," said Telefilm executive director Carolle Brabant (pictured). "These are remarkable individuals with major talent, who are much admired and who bring honour to our country.

"They have greatly distinguished themselves across the country and around the world in a variety of genres. We are proud to continue our partnership with Birks in order to spotlight the important contribution of Canadian women to the film industry."
"It is an honour for Birks to highlight the talent and important contribution of Canadian women in film again this year," said Eva Hartling, vp of marketing and communications at Birks Group.
"Much like Canadian diamonds who allow our country to shine beyond its borders, the nine women we recognise this year are a great example of Canada's talent and leadership in the arts."