EXCLUSIVE: Alex Holdridge and Linea Saasen, the writer/directors in Toronto with Meet Me in Montenegro, are now writing an ambitious TV series to be set in 1945 post-war Berlin.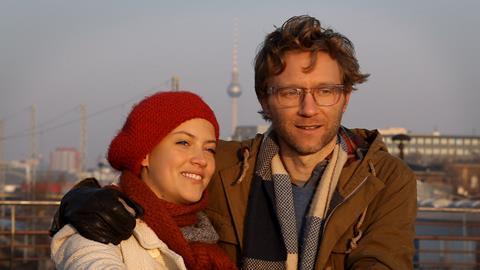 The project, loosely titled Hour Zero, will be set in the American sector of Berlin. Saasen said: "It's set at a time when everything is broken and in flux…It's an interesting moment in time, it's a city with no rules."
The series will examine the origins of the CIA and KGB.
Holdridge, whose previous credits include In Search of a Midnight Kiss, said that "the story will be about crazy characters, based on real people in Berlin at that time…it is such a ragtag way that the CIA was formed."
He added: "It's a city that's alive because it has experienced so much death. 75% of Berlin has been levelled during the war."
The project is envisioned as an ongoing series and the pair already have three seasons outlined. Paul Young is attached as a producer and WME represents the filmmakers and the series.
The pair's romantic comedy Meet Me In Montenegro, sold by Cinetic, is loosely based on their own romance and travels in Europe. It continues screening at TIFF today (Tuesday) and Saturday and the cast also features Rupert Friend and Jennifer Ulrich.
Holdridge, US-born, and Saasen, Norway-born, lived in Berlin while making Montenegro, a process that took them three-and-a-half years. They play characters inspired by themselves in the film.
"It's fucking scary," quipped Holdridge of putting a version of their lives on screen.