Potential awards season contenders Truth from James Vanderbilt and Marc Abraham's I Saw The Light starring Tom Hiddleston as Hank Williams land world premiere slots, while Paco Cabezas's Mr. Right will close the festival.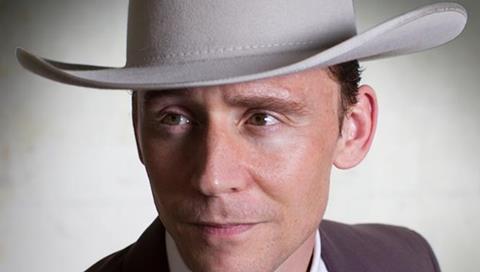 London is the subject of the seventh annual City To City programme that features world premieres of Tom Geens' Couple In A Hole starring Paul Higgins and Kate Dickie and Michael Caton-Jones' Urban Hymn with Letitia Wright and Shirley Henderson. Elaine Constantine's Northern Soul gets a North American premiere.
The world premiere of Catherine Hardwicke's Miss You Already is among five additions to the galas alongside Mr. Right, an action comedy starring Sam Rockwell and Anna Kendrick.
Matthew Cullen's Martin Amis adaptation London Fields and David Gordon Green's Our Brand Is Crisis get first public screenings in the Special Presentations roster with I Saw The Light.
TIFF top brass also unveiled the Contemporary World Cinema section, featuring world premieres for absurdist comedy The Apostate from Uruguay's Federico Veiroj, Sandra Kogut's Rio-set drama Campo Grande and Matthew Saville's drama A Month Of Sundays from Australia.
Festival heads also announced the Wavelengths section and Short Cuts. Toronto is set to run from September 10-20. Synopses provided by festival. All listings subject to change.
WP = world premiere; IP = international premiere; NAP = North American premiere; CP = Canadian premiere.
CITY TO CITY
The annual series focuses on the films and filmmakers from a selected international hot spot breaking new ground in cinema. Past programmes featured films from Tel Aviv, Istanbul, Buenos Aires, Mumbai, Athens and Seoul.
"We're thrilled to shine an international spotlight on these up-and-coming filmmakers out of London, by sharing these exciting and provocative films with our audiences in September," said Piers Handling, the TIFF director and CEO who programmed the section with TIFF artistic director Cameron Bailey.
"We cast a wide net this year and spent days seeing everything," said Bailey, who made the annual June trip to London with Handling. With the cooperation of the British Council, Cameron said the pair watched around 65 features at the British Film Institute.
"We saw just about every film that's current so we got a sense of the range of production. We made some pretty tough choices. You are trying to find a balance to find the strongest and most interesting mix."
Bailey continued: "To see Rufus Norris [London Road], who has such an important day job [as director at the National Theatre] turn his hand to filmmaking was great. Then you have George Amponsah with The Hard Stop, capturing the reality of a terrific story in the UK and using raw documentary form to put that on screen.
"There's a real invention and diversity. Couple In A Hole is an eerie, enigmatic story, beautifully made. And then there are pure flat-out entertainment – Kill Your Friends is funny and nasty. Northern Soul I loved and first read about that music movement in the NME years ago."
Besides Norris, Cameron noted the presence of David Farr, the playwright whose The Ones Below also made the cut. "In the 1980s it felt like a lot of the strongest London filmmakers were coming out of TV and now I think they are coming from theatre."
"We have an excellent relationship with TIFF, and it's a real pleasure to be partnering on this year's City To City programme," said Film London and the British Film Commission CEO Adrian Wootton.
"As ever, the line-up is incredibly strong, from the London strand to the wider programme which features films like High-Rise, The Program, Legend, The Danish Girl, Sunset Song and The Martian, all of which made use of the UK locations, facilities and expertise. It is a fantastic year for UK film at TIFF, one of the world's best film festivals, and it is set to be all the more exciting thanks to London House and the opportunity it gives us to showcase the UK's incredible offer when it comes to talent, versatility and innovation."
Couple In A Hole (UK-Belgium-France), Tom Geens WP
A middle class British couple end up living like feral creatures in a camouflaged hole in the middle of a vast forest in France.
Cast: Paul Higgins and Kate Dickie.
The Hard Stop (UK), George Amponsah WP
Over several years The Hard Stop features Marcus and Kurtis, childhood friends of Mark Duggan, the young man whose death ignited the UK riots in 2011. Marcus was sentenced for starting the riots in Tottenham that turned into the worst civil unrest in recent British history. The film reflects the current class divisions in British society as it charts the everyday challenges Marcus and Kurtis face as they grieve the loss of their dear friend, and negotiate incarceration and unemployment while the media debate about who their friend was and the inquest into his killing plays out in the background.
Kill Your Friends (UK), Owen Harris NAP
Set in 1990s London, Kill Your Friends follows a 27-year-old A&R man — Steven Stelfox — slashing his way through the music business. Fueled by greed, ambition and inhuman quantities of drugs, Stelfox searches for his next hit record. But as the hits dry up and the industry changes, Stelfox takes the concept of "killer tunes" to a murderous new level.
Cast: Nicholas Hoult, James Corden, Rosanna Arquette and Ed Skrein.
Kilo Two Bravo (UK), Paul Katis IP
Set in Afghanistan in 2006, a group of British soldiers find themselves trapped in an unmarked minefield, setting into motion a desperate rescue mission. Based on a harrowing real life event, this suspenseful drama sheds light on the bravery, selflessness and heroism soldiers must have to avoid severely tragic consequences.
Cast: David Elliot and Mark Stanley.
London Road (UK) Rufus Norris IP
A film adaptation of the National Theatre's groundbreaking musical by Alecky Blythe and Adam Cork about the "Suffolk Strangler" murders in Ipswich in 2006. London Road follows the community who found themselves at the epicentre of these tragic events, and uses their own words set to an innovative musical score. Cast: Tom Hardy and Olivia Colman.
Northern Soul (UK), Elaine Constantine NAP
John and Matt are changed forever when they discover American soul music. No longer satisfied with the prospect of a dead-end factory job, they dream of finding the American soul record which will make them famous DJs. Northern Soul was phenomenally popular with British youth in the 1970s, taking the North of the country by storm. This is the story of a youth culture that changed a generation and influenced songwriters, producers, DJs and designers for decades to come. This is the story of Northern Soul.
Cast: Elliot James Langridge, Joshua Whitehouse, Antonia Thomas and Steve Coogan.
The Ones Below (UK), David Farr WP
Kate and Justin are a successful working couple in their mid-30s whose lives are destined to change forever when the seemingly charming Teresa and Jon move in to the flat downstairs. Kate and Teresa become especially close when they both discover that they are pregnant. But when Teresa loses her baby in an accident, she blames Kate. After that, nothing is ever the same.
Cast: Clémence Poésy, David Morrissey and Stephen Campbell Moore.
Urban Hymn (UK), Michael Caton-Jones WP
Urban Hymn is a redemptive coming-of-age story which follows a neglected and wayward teen, Jamie, whose incredible singing voice offers an escape to a better life until she finds her loyalties torn between her inspiring, unconventional care worker and her possessive and volatile best friend.
Cast: Letitia Wright, Isabella Laughland and Shirley Henderson.
GALAS AND SPECIAL PRESENTATIONS
TIFF brass have added five Galas and 19 Special Presentations including closing night film, Paco Cabezas's Mr. Right.
Selections include new work from Rob Reiner, Catherine Hardwicke, Pan Nalin, Lorene Scafaria, David Gordon Green, Matthew Cullen, Gaby Dellal, James Vanderbilt and Marc Abraham.
GALAS
Disorder (Maryland) (France-Belgium), Alice Winocour NAP
Man Down (US), Dito Montiel NAP
Miss You Already (UK), Catherine Hardwicke WP
Mississippi Grind (US), Ryan Fleck, Anna Boden CP
Mr. Right (US), Paco Cabezas WP

SPECIAL PRESENTATIONS
45 Years (UK), Andrew Haigh CP
About Ray (US), Gaby Dellal WP
Angry Indian Goddesses (India), Pan Nalin WP
Being Charlie (US), Rob Reiner WP
Body (Body/Cialo) (Poland), Małgorzata Szumowska NAP
Equals (US), Drake Doremus NAP
I Saw the Light (US, pictured), Marc Abraham WP
London Fields (UK-US), Matthew Cullen WP
ma ma (Spain-France), Julio Medem IP
The Meddler (US), Lorene Scafaria WP
Mr. Six (Lao Pao Er) (China), Guan Hu NAP
Mustang (Turkey-France-Germany), Deniz Gamze Ergüven NAP
My Mother (Mia Madre) (Italy-France), Nanni Moretti NAP
Our Brand Is Crisis (US), David Gordon Green WP
A Tale Of Love And Darkness (Israel-US), Natalie Portman NAP
A Tale Of Three Cities (San Cheng Ji) (China), Mabel Cheung IP
Truth (US), James Vanderbilt WP
The Wave (Norway), Roar Uthaug IP
The Witch (US-Canada), Robert Eggers CP.
CONTEMPORARY WORLD CINEMA
The section will present new work from Christian Zübert, Nabil Ayouch, Grímur Hákonarson, Ameur-Zaimeche, Eric Khoo, Sion Sono, Danielle Arbid and Jeremy Sims, among others.
For the fourth year, The Toronto International Film Festival partners with the University Of Toronto's Munk School Of Global Affairs on the Contemporary World Speakers series. The initiative pairs six films in the Contemporary World Cinema programme with expert scholars from the Munk School. The Contemporary World Speakers series is programmed in conjunction with the TIFF Adult Learning department.
Previously announced Canadian titles in the Contemporary World Cinema programme include Kazik Radwanski's How Heavy This Hammer, Anne Émond's Les Etres Chers, Philippe Falardeau's My Internship In Canada and Igor Drljača's The Waiting Room.
25 April (New Zealand), Leanne Pooley WP
3000 Nights (3000 Layla) (Palestine-France-Jordan-Lebanon-UAE-Qatar), Mai Masri WP
An (Japan-France-Germany), Naomi Kawase NAP
The Apostate (El Apóstata) (Spain-France-Uruguay), Federico Veiroj WP
As I Open My Eyes (A Peine J'Ouvre Les Yeux) (Tunisia-France-Belgium), Leyla Bouzid NAP
Baba Joon (Israel), Yuval Delshad WP
Box (Romania-Germany-France), Florin Șerban NAP
Campo Grande (Brazil-France), Sandra Kogut WP
Chevalier (Greece), Athina Rachel Tsangari NAP
A Copy Of My Mind (Indonesia-South Korea), Joko Anwar NAP
Cuckold (South Africa), Charlie Vundla WP
Embrace Of The Serpent (El Abrazo De La Serpiente) (Colombia-Venezuela-Argentina), Ciro Guerra NAP
The Endless River (La Rivière Sans Fin) (South Africa-France), Oliver Hermanus NAP
The Fear (La Peur) (France), Damien Odoul WP
Frenzy (Abluka) (Turkey-France), Emin Alper NAP
*Stephen J Toope, director of the Munk School Of Global Affairs and an officer of the Order Of Canada, will speak in a Q&A session following the second public screening of the film.
Girls Lost (Sweden), Alexandra-Therese Keining WP
Granny's Dancing On The Table (Sweden), Hanna Sköld WP
A Heavy Heart (Herbert) Thomas Stuber, Germany WP
Homesick (De Nærmeste) (Norway), Anne Sewitsky CP
Hong Kong Trilogy: Preschooled Preoccupied Preposterous (Hong Kong), Christopher Doyle WP
Honor Thy Father (Philippines), Erik Matti WP
Invisible (Imbisibol) (Philippines-Japan), Lawrence Fajardo IP
In The Room (Hong Kong-Singapore), Eric Khoo WP
Incident Light (La Luz Incidente) (Argentina-France-Uruguay), Ariel Rotter WP
I Promise You Anarchy (Te Prometo Anarquía) (Mexico-Germany), Julio Hernández Cordón NAP
Ivy (Sarmaşik) (Turkey), Tolga Karaçelik CP
Jack (Austria), Elisabeth Scharang NAP
Journey To The Shore (Kishibe No Tabi) (Japan-France), Kiyoshi Kurosawa NAP
The Kind Words (Hamilim Hatovot) (Israel-Canada), Shemi Zarhin IP
*Dan Breznitz, director of research and professor at the Munk School Of Global Affairs, will speak in a Q&A session following the second public screening of the film.
Koza (Slovakia-Czech Republic), Ivan Ostrochovsk NAP
Lamb (Ethiopia-France-Germany-Norway), Yared Zeleke NAP
Last Cab To Darwin (Australia), Jeremy Sims IP
*Robert Steiner, director of the fellowships in global journalism programme, will speak in a Q&A session following the second public screening of the film.
Let Them Come (Maintenant Ils Peuvent Venir) (France-Algeria), Salem Brahimi WP
*Janice Stein, founding director of the Munk School Of global affairs and member of the Order Of Canada, will speak in a Q&A session following the second public screening of the film.
Magallanes (Peru-Argentina-Colombia-Spain), Salvador del Solar IP
Mekko (US), Sterlin Harjo IP
A Month Of Sundays (Australia), Matthew Saville WP
Much Loved (Morocco-France), Nabil Ayouch NAP
*Ron Levi, deputy director of the Munk School and director of the master of global affairs degree, will speak in an extended Q&A session following the second public screening of the film.
Murmur Of The Hearts (Taiwan-Hong Kong), Sylvia Chang NAP
One Breath (Ein Atem) (Germany), Christian Zübert WP
*Robert Austin, associate professor at the Munk School's Centre For European, Russian, and Eurasian Studies, will speak in a Q&A session following the second public screening of the film.
One Floor Below (Un Etaj Mai Jos) (Romania-France-Germany-Sweden), Radu Muntean NAP
Parisienne (Peur De Rien) (France), Danielle Arbid WP
Paths Of The Soul (Kang Rinpoche) (China), Zhang Yang WP
THE PEOPLE vs. FRITZ BAUER (Der Staat Gegen Fritz Bauer) (Germany), Lars Kraume NAP
Price Of Love (Rthiopia), Hermon NAP
Rams (Hrútar) (Iceland), Grímur Hákonarson CP
Schneider vs. Bax (Netherlands-Belgium), Alex van Warmerdam NAP
Song Of Songs (Pesn Pesney) (Ukraine), Eva Neymann NAP
Sparrows (Iceland-Denmark), Rúnar Rúnarsson WP
Starve Your Dog (Morocco), Hicham Lasri WP
The Steps (Canada), Andrew Currie, WP
Story Of Judas (Histoire De Judas) (France), Rabah Ameur-Zaïmeche NAP
Stranger (Zhat) (Kazakhstan), Yermek Tursunov WP
Thank You for Bombing (Austria), Barbara Eder WP
The Treasure (Comoara) (Romania-France), Corneliu Porumboiu NAP
Truman (Spain-Argentina), Cesc Gay WP
The Whispering Star (Hiso Hiso Boshi) (Japan), Sion Sono WP.
WAVELENGTHS
Highlights include Miguel Gomes' three-part Arabian Nights that premiered in Cannes; a new montage film by Ukrainian master Sergei Loznitsa; work by Philippe Garrel and world premieres from Nicolás Pereda, Pablo Agüero, and Mark Lewis.
SHORT FILM PROGRAMMES
Wavelengths 1: Fire In The Brain
3D Movie (US), Paul Sharits
Fugue (Canada-Germany), Kerstin Schroedinger
Prima Materia (US), Charlotte Pryce
The Fire In My Brain That Separates Us (Germany), Benjamin Ramírez Pérez
Something Horizontal (Canada-US), Blake Williams
The Exquisite Corpus (Austria), Peter Tscherkassky
Wavelengths 2: YOLO
A Distant Episode (UK), Ben Rivers
An Old Dog's Diary (India), Shai Heredia and Shumona Goe
The Reminder (US), Behrouz Rae
Solo For Rich Man (UK), Beatrice Gibson
YOLO (US-South Africa), Ben Russell
Analysis Of Emotions And Vexations (Poland), Wojcieck Bąkowski
Bunte Kuh (Canada-Germany), Parastoo Anoushahpour, Faraz Anoushahpour and Ryan Ferko
Wavelengths 3: Light Space Modulator
Navigator (Austria-Germany), Björn Kämmerer
Théodolitique (Canada), David K Ross
Office Space Modulation (Canada), Terrarea (Janis Demkiw, Emily Hogg, Olia Mishchenko)
Palms (Canada-US), Mary Helena Clark
Occidente (France-Portugal), Ana Vaz
Terrestrial (US), Calum Walter
Tarlabaşı (Turkey), Cynthia Madansky
Wavelengths 4: Psychic Driving
Actua1 (France), Philippe Garrel
Time for Outrage! (Austria), Friedl vom Gröller
Untitled (US), Behrouz Rae
Many Thousands Gone (Brazil-US), Ephraim Asili
Neither God Nor Santa Maria (Spain), Samuel M Delgado and Helena Girón
Psychic Driving (US), William E Jones
UNcirCling (Canada), John Creson and Adam Rosen
Engram Of Returning (Canada), Daïchi Saïto.
PAIRINGS
Night Without Distance (Noite Sem Distância)(Spain-Portugal), Lois Patiño NAP
This precedes previously announced feature Minotaur by Nicolás Pereda.
Santa Teresa And Other Stories (Santa Teresa y Otras Historias) (Mexico-Dominican Republic-US), Nelson Carlo de los Santos Arias NAP
Preceded by Paradox Of Praxis 5 (Mexico), Francis Alÿs IP
False Start (Faux Départ) (Morocco-US), Yto Barrada NAP
Previously announced was the pairing of Isiah Medina's 88:88 preceded by Denis Côté's short film May We Sleep Soundly.
FEATURES
Afternoon (Na Ri Xia Wu) (Yaiwan), Tsai Ming-liang NAP
Arabian Nights: Trilogy (Portugal-France-Germany-Switzerland), Miguel Gomes NAP
Eva Doesn't Sleep (France-Argentina-Spain), Pablo Agüero WP
The Event (Netherlands-Belgium), Sergei Loznitsa NAP
Lost And Beautiful (Bella E Perduta) (Italy), Pietro Marcello NAP
No Home Movie (Belgium), Chantal Akerman NAP
The Other Side (France-Italy), Roberto Minervini NAP
The Sky Trembles And The Earth Is Afraid And The Two Eyes Are Not Brothers (UK), Ben Rivers NAP.
INSTALLATIONS
Fallen Objects (US-India), Shambhavi Kaul WP
Fireworks (Archives) (Thailand-Mexico), Apichatpong Weerasethakul CP
Previously announced programming includes the lecture-performance Stories Are Meaning-Making Machines by Annie MacDonnell and Maïder Fortuné; and film installations La Giubba by Corin Sworn and Tony Romano; The Forbidden Room – A Living Poster by Galen Johnson; and Bring Me The Head Of Tim Horton by Guy Maddin, Evan Johnson and Galen Johnson.
SHORT CUTS
(Otto) (Netherlands), Joris Oprins, Marieke Blaauw and Job Roggeveen WP
7 Sheep (Poland-UK-Denmark-Mexico), Wiktoria Szymanska WP
Barbados Misha Manson-Smith, USA WP
Beneath The Spaceship (Under Rymdskeppet) (Sweden), Caroline Ingvarsson WP
Bird Hearts (Norway), Halfdan Olav Ullmann Tøndel NAP
Blue Spring (Romani), Andreea Cristina Bortun, Romania WP
The Boyfriend Game (Australia), Alice Englert WP
Bunny (India), Megha Ramaswamy NAP
The Call (South Africa), Zamo Mkhwanazi CP
Concerning The Bodyguard (US), Kasra Farahani WP
(Deszcz) Rain (Australia) Malina Maria Mackiewicz WP
Dragstrip (US), Pacho Velez and Daniel Claridge WP
Dream The Other (Soñar El Otro) (Mexico), Abril Schmucler Iñiguez IP
El Adiós (Spain), Clara Roquet CP
End Of Puberty (Kamaszko Vége) (Hungary), Fanni Szilágyi IP
Exit/Entrance Or Trasumanar (Italy-Canada), Federica Foglia WP
The Fantastic Love Of Beeboy & Flowergirl (Germany), Clemens Roth NAP
A Few Seconds (France), Nora El NAP
Following Diana (Sendiri Diana Sendiri) (Indonesia), Kamila Andini IP
Hide & Seek (France-Japan-Singapore), Kimie Tanaka IP
Latchkey Kids (Yaldey Mafteah) (Israel), Elad Goldman NAP
The Magnetic Nature (El Ser Magnético) (Argentina), Mateo Bendesky NAP
Maman(s) (France), Maïmouna Doucouré NAP
New Eyes (France-UK), Hiwot Admasu Getaneh NAP
Nulla Nulla (Australia), Dylan River NAP
One Last Night (Laila Acharon) (Israel), Kerem Blumberg IP
Oslo's Rose (Norway), The Sporadic Film Collective IP
Paradise (Het Paradijs) (Belgium), Laura Vandewynckel CP
Peacock (Furiant) (Czech Republic), Ondrej Hudecek IP
People Are Becoming Clouds (US), Marc Katz WP
Peripheria (France), David Coquard-Dassault WP
Rate Me (UK), Fyzal Boulifa NAP
The Return Of Erkin (Russia), Maria Guskova NAP
Semele (Cyprus-Greece-USA), Myrsini Aristidou WP
The Signalman (O Sinaleiro) (Brazil), Daniel Augusto WP
The Society (Al Mujtamaa) (Iraq-Germany), Osama Rasheed WP
A Tale Of Love, Madness and Death (Un Cuento De Amor, Locura y Muerte) (Chile), Mijael Bustos Gutiérrez NAP
THAT DOG (US), Nick Thorburn WP
Tuesday (SALI) (Turkey-France), Ziya Demirel NAP
Violet (Ireland), Maurice Joyce NAP
Waves '98 (Lebanon-Qatar), Ely Dagher NAP
Wellington Jr. (France), Cécile Paysant WP.
Canadian shorts previously announced include Ashley McKenzie's 4 Quarters, Marie-Ève Juste's A New Year, Sol Friedman's Bacon & God's Wrath, Hector Herrera's The Ballad Of Immortal Joe, Howie Shia's BAM, Sherren Lee's Benjamin, Ryan J. Noth's Beyond The Horizon, Grayson Moore and Aidan Shipley's Boxing, Connor Jessup's Boy, Kent Monkman's Casualties Of Modernity, Trevor Mack and Matthew Taylor Blais' Clouds Of Autumn, Cristina Martins' Dogs Don't Breed Cats, Phillip Barker's Dredger, Jean-François Leblanc's The Guy From Work, Don McKellar's It's Not You, Kevin Papatie's KOKOM, Joël Vaudreuil's The Magnificent Life Underwater, Barry Avrich's The Man Who Shot Hollywood, Amanda Strong and Bracken Hanuse Corlett's Mia', Caroline Monnet's Mobilize, Mark Slutsky's Never Happened, Kathleen Hepburn's Never Steady, Never Still, Halima Elkhatabi's NINA, Steven McCarthy's o negative, Patrice Laliberté's Overpass, Vivieno Caldinelli's Portal to Hell!!!, David Bryant and Karl Lemieux's Quiet Zone, Luiza Cocora's Remaining Lives, Katherine Monk's Rock The Box, Zack Russell's She Stoops To Conquer, Theodore Ushev's The Sleepwalker, Olivia Boudreau's The Swimming Lesson, Bahar Noorizadeh Wolkaan, and Chelsea McMullan and Douglas Nayler's World Famous Gopher Hole Museum.