New work from Claire Denis takes its place in the inaugural Short Cuts International line-up at the Toronto International Film Festival (Sept 4-14).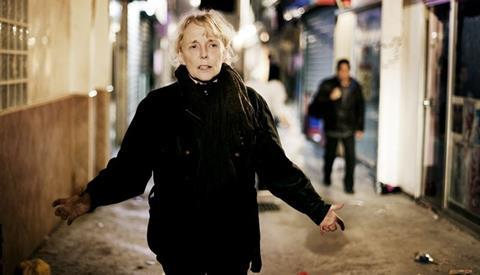 Scroll down for full list
A total of 36 shorts from filmmakers representing 29 countries will screen in five curated programmes.
"Some of the best filmmaking in the industry is happening in the short form and the introduction of this programme allows the festival to identify talented filmmakers and connect them to the rest of the world as well as the highly engaged audience present here in Toronto," said TIFF director of special projects Shane Smith.
"From politically and socially provocative narratives, to aesthetically compelling animation and profoundly moving documentaries, the works in Short Cuts International are vigorous and vital films showcasing unique, yet universal, stories about the human condition."
Short Cuts International is programmed by Smith; Kathleen McInnis, Short Cuts International programmer; and Magali Simard, Short Cuts programmer and TIFF manager Of film programmes.
The screenings will kick off a monthly shorts programme that will run year-round at TIFF Bell Lightbox.
The first Short Cuts International Award sponsored by Vimeo carries a cash prize of $10,000.
Short Cuts International
WP = World premiere / NAP = North American premiere / IP = International premiere / CP = Canadian premiere.
( NULL ) (Germany), David Gesslbauer and Michael Lange NAP
130919 • A Portrait of Marina Abramović (USA), Matthu Placek CP
8 Bullets (8 Balles) (France), Frank Ternier NAP
Aïssa (France), Clément Trehin-Lalanne CP
Boogaloo And Graham (Northern Ireland-UK), Michael Lennox IP
A Ceremony For A Friend (Marasemi Baraye Yek Doost) (Iran), Kaveh Ebrahimpour WP
Chop My Money (Congo), Theo Anthony WP
Discipline (Switzerland), Christophe M Saber WP
everything & everything & everything (USA), Alberto Roldán WP
Eye & Mermaid (Houreya Wa Ein) (Qatar-Saudi Arabia), Shahad Ameen, NAP
German Shepherd (Sweden), Nils Bergendal NAP
The Goat (Ibhokhwe) (South Africa), John Trengove CP
Growing Pains (Vokseværk) (Denmark), Tor Fruergaard IP
Here Is The Concatenation (Voilà L'Enchainement) (France), Claire Denis (pictured) WP
Ice Cream (Dondurma) (Turkey), Serhat Karaaslan WP
I'm In The Corner With The Bluebells (UK), Ako Mitchell WP
An Immortal Man (USA), Josh Koury and Myles Kane WP
The Last Day Of Summer (De Laatste Dag van de Zomer) (Netherlands), Feike Santbergen WP
Lava (USA), James Ford Murphy CP
Listen (Denmark-Finland), Hamy Ramezan and Rungano Nyoni NAP
Midfield (Meio Campo) (Portugal), Pedro Amorim, Portugal WP
Newborns (India), Megha Ramaswamy WP
Oh Lucy! (Japan-Singapore-USA), Atsuko Hirayanagi NAP
Papa Machete (USA), Jonathan David Kane WP
Persefone (Italy), Grazia Tricarico WP
Pineapple Calamari (UK), Kasia Nalewajka CP
Playing With Balls (Tvíliðaleikur) (Iceland), Nanna Kristín Magnúsdóttir WP
Seven Boats (Denmark-Iceland), Hlynur Pálmason WP
The Shove (Knuffen) (Sweden), My Sandström IP
A Single Body (Un Seul Corps) (Australia-France), Sotiris Dounoukos IP
A Single Life Job (Netherlands), Joris & Marieke WP
Skinner (Sintér) (Hungary), Gábor Fabricius WP
A Spark At Darkest Night (USA), Paul De Silva WP
Tatuapé Mahal Tower (Edifício Tatuapé Mahal) (Brazil), Carolina Markowicz and Fernanda Salloum IP
Tricycle Thief (Sánlúnchē Fū) (Macau), Maxim Bessmertnyi WP
The Warren (L'Warren) (Israel-Palestine-USA), James Adolphus WP