Bertrand Bonello's Paris terror attack drama Nocturama [pictured] will open the second international directors showcase at the 41st Toronto International Film Festival next month.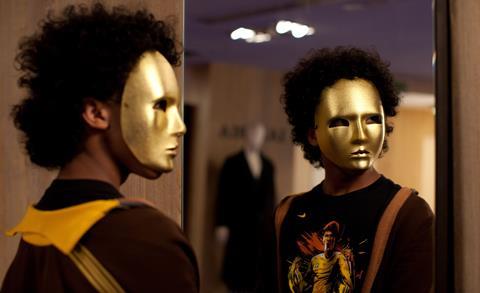 Platform runs from September 8-15 and includes Pablo Larraín's Jackie, fresh from its world premiere in Venice, as well as world premieres for Mijke de Jong's Layla M. and Kiyoshi Kurosawa's Daguerrotype.
"A multicultural epicentre, Toronto is one of the most diverse and inclusive cities in the world, and it is the perfecthome for Platform to live and grow as a world-class programme," said TIFF director and CEO Piers Handling.
"The lineup this year aims to shine the spotlight on fearless, artistic films that will inspire a global dialogue around issues that affect us all, and we are thrilled to honour the next generation of filmmakers who are capturing the evolving discourse with their transformative visions."

"In its inaugural year in 2015, Platform successfully established itself as fundamental to the Festival, and we're proud to present a dramatically thrilling and daring programme for its second year," said TIFF artistic director Cameron Bailey.

"This year's group of bold and brilliant filmmakers brought forth narratives that are provocative, personal, and will challenge conventional forms of expression and redefine the art of storytelling. The lineup will give our audiences a window into the minds of some of the most masterful and exploratory directors of our time."
Platform films will each screen first for public, press and industry at the Winter Garden Theatre. The films are eligible for the CAD $25,000 Toronto Platform Prize selected by a three-person international jury that will be announced in the coming weeks.
The entire festival runs from September 8-18.
Platform selections
WP = world premiere, IP = international premiere, NAP = North American premiere
Daguerrotype (Le Secret De La Chambre Noire) (Fra-Jap-Bel) Kiyoshi Kurosawa WP
Goldstone (Aus) Ivan Sen IP
Heal The Living (Réparer Les Vivants) (Fra-Bel) Katell Quillévéré NAP
Hema Hema: Sing Me A Song While I Wait (he-mà he-mà) (Bhu-HK) Khyentse Norbu NAP
Home (Bel) Fien Troch NAP
Jackie (US-Chi) Pablo Larraín NAP
Lady Macbeth (UK) William Oldroyd WP
Layla M. (Neth-Bel-Ger-Jor) Mijke de Jong WP
Maliglutit (Searchers) (Can) Zacharias Kunuk WP
Moonlight (US) Barry Jenkins IP
Nocturama (Fra-Ger-Bel) Bertrand Bonello IP
Those Who Make Revolution Halfway Only Dig Their Own Graves (Ceux Qui Font Les Révolutions À Moitié N'ont Fait Que Se Creuser Un Tombeau) (Can) Mathieu Denis and Simon Lavoie WP
Previously announced as a Special Presentation, Daguerrotype now screens in Platform.