Tribeca Film Festival director Genna Terranova on Thursday unveiled an inaugural market and screening series geared towards showcasing digital and online work and connecting creators with buyers, producers and agents.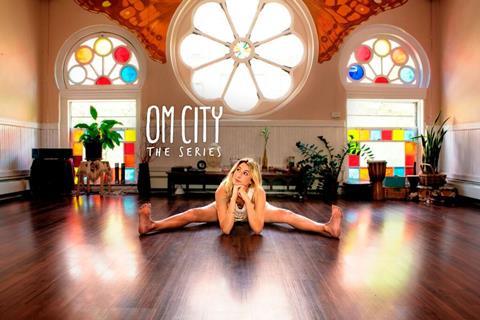 The Digital Creators Market and Special Screenings programme on April 20-21 will include a conversation with Josh Hutcherson and Jake Avnet of Indigenous Media's Film Incubator
The day will feature new work from online storytellers at digital studios like YouTube Red, StyleHaul, Fullscreen, Indigenous Media, New Form Digital and Maker Studios.
The programme kicks off on April 20 with the world premiere of Vlogumentary by Matthew Testa and produced by Shay Carl Butler, Morgan Spurlock, Corey Vidal, Jeremy Chilnick, and Julie "Bob" Lombardi.
Special Screenings continue the following day with a sneak peek of new episodes from Legendary and Fullscreen's update of Sid & Marty Kroft's Electra Woman & Dyna Girl starring YouTube sensations Grace Helbig and Hannah Hart, as well as Maker Studios and New Form Digital's comedy series Party Girl created and starring Lisa Schwartz, and StyleHaul's ensemble dramedy series Relationship Status featuring Milo Ventimiglia, Shawn Ashmore, Emma Bell and Brant Daugherty.
Hutcherson and Jake Avnet will discuss their new film-maker mentorship initiative, Indigenous Media's Film Incubator, powered by The Black List, and show screen clips from one of the chosen films.
The day closes with the premiere of Fine Brothers Entertainment and Mandeville Films' scripted comedy series Sing It!, which launches exclusively on YouTube Red in spring.
The Tribeca Digital Creators Market, conceived in association with CAA, will run parallel to the Special Screenings series and curates a group of upcoming creators and pairs them with MCNs (multi-channel networks), ad agencies, traditional media producers, agents, and brands looking for content and talent.
Market attendees include David Milchard and Matt Clarke (Convos With My 2-Year Old), John Cozart (Paint), Gaby Dunn (Just Between Us), Tim Pool (Timcast), The Gregory Brothers, Matt Bellasai (Whine About It), Allison Raskin (Just Between Us), Gregory Bayne and Christian Lybrook (Zero Point), Ingrid Nilsen, Joe Penna (MysteryGuitarMan), Meghan Tonjes (singer-songwriter, #bootyrevolution), Jordan Fish, Mikey Murphy, Tony Valenzuela (Creator of BlackBoxTV).
"There are exceptional stories being made for digital platforms and passionate, engaged fan bases for these stories," said Terranova. "Our goal is to create an event that serves both the industry and creators by bringing visibility to their work and assisting their development.
"With this new platform, we hope to encourage quality storytelling in digital media and beyond, and give the public a first look at what their favourite creators are working on."
For the third year in a row, the festival announced the projects comprising Tribeca N.O.W. (New Online Work), its online showcase of next-generation storytellers featuring the work of 11 creators.
Each storyteller and their selected work will be featured in a public screening on April 14 and receive an official spot as a Creator at the Tribeca Digital Creators Market.
The 2016 Tribeca Film Festival will run from April 13-24. For further details click here.