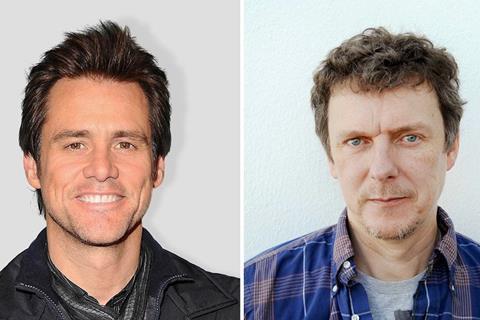 Showtime has announced the pick-up of 10-episode, half-hour comedy series Kidding, starring Jim Carrey in his first series regular role in more than two decades.
In Kidding, Carrey plays Jeff, aka Mr. Pickles, a children's television icon who also anchors a multimillion dollar branding empire. Then his beloved family implodes and his sanity begins to unwind.
Carry will reunite with his Eternal Sunshine Of The Spotless Mind Michel Gondry as director. Carrey will serve as an executive produce with Gondry, Jason Bateman, Jim Garavente, Raffi Adlan and Michael Aguilar.
Dave Holstein, known for Showtime series Weeds and Raising Hope, wrote the pilot and will serve as showrunner.
Carrey has won two Golden Globes as a lead actor, for The Truman Show and Man On The Moon. His screen credits include Bruce Almighty, The Mask, Me, Myself & Irene, Yes Man and Dumb And Dumber. Carrey is also an executive producer on the Showtime series I'm Dying Up Here. He also starred for several seasons on the 1990s sketch-comedy series In Living Color.
Gondry won an Oscar for best original screenplay for Eternal Sunshine Of The Spotless Mind. Gondry's credits include Microbe & Gasoline, Mood Indigo, The We And The I, The Green Hornet, Be Kind Rewind, The Science Of Sleep and Human Nature.
David Nevins, president and CEO of Showtime Networks, said: "No-one inhabits a character like Jim Carrey, and this role – which is like watching Humpty Dumpty after the fall – is going to leave television audiences wondering how they went so long without him. With his Eternal Sunshine partner Michel Gondry on board to direct, we are on our way to a magnetic, volcanic and emotional viewing experience."