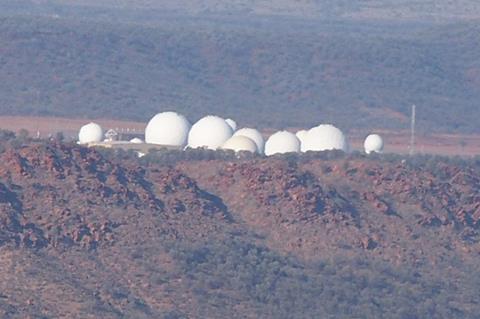 Netflix and the Australian Broadcasting Corporation (ABC) have commissioned Screentime to produce the six-hour drama series Pine Gap.
Greg Haddrick is creator and showrunner, and Felicity Packard is co-writer of the international political thriller set in and around the enigmatic US-Australia joint defence facility situated in central Australia.
Pine Gap is supported by major funding from the South Australian Film Corporation and the South Australian State Government, and will commence pre-production in Adelaide in November. The project will film across multiple locations in South Australia and the Northern Territory in 2018.
Lisa Scott and Packard will serve as producers, while Screentime's Bob Campbell, Rory Callaghan and Greg Haddrick, and the ABC's Sally Riley and Kym Goldsworthy, will serve as executive producers.
Bob Campbell, executive chairman of Screentime, said: "Screentime is delighted that Netflix and the ABC have come together to commission this production that has been in development by the Screentime drama team for a number of years."
Haddrick said: "A compelling work of fiction inspired by modern geopolitical tensions, we are delighted to be working with Netflix and the ABC to produce an original concept for a worldwide audience."
Elizabeth Bradley, Netflix vice-president of content, said: "Greg Haddrick is a magnificent voice in television in Australia and around the world. We can't wait for Greg to bring Pine Gap's story of secrecy and deceit to Netflix members around the world."
A Screentime production, Pine Gap is financed by Netflix and the ABC, in association with the South Australian Film Corporation. Additional financial support is being provided by a grant from Screen Territory.