Last year's Venice Film Festival provided the Oscars launchpad for ROMA and A Star Is Born. As the likes of James Gray, Roman Polanski, Steven Soderbergh and Hirokazu Kore-eda prepare to descend on the Lido, Screen profiles the world and international premieres scheduled for the Competition at this year's festival (August 28-September 7).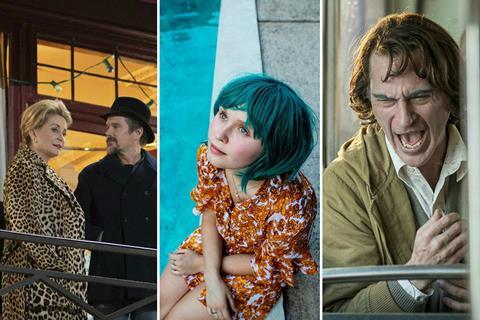 About Endlessness (Swe-Ger-Nor) dir. Roy Andersson
Swedish filmmaker Andersson's previous film A Pigeon Sat On A Branch Reflecting On Existence — which followed Songs From The Second Floor (2000) and You, The Living (2007) to complete his 'Living' trilogy — won the Golden Lion at Venice in 2014. Described as a "complement" to that trilogy, About Endlessness (Om Det Oandliga) is a series of vignettes about the beauty of existence. Produced by Sweden's Roy Andersson Filmproduktion-Studio 24, Norway's 4½ and Germany's Essential Filmproduktion, the project has received backing from Eurimages and the Swedish Film Institute.
Contact: Coproduction Office
Ad Astra (US) dir. James Gray
Following Cannes bows for four of his last five features and a New York Film Festival premiere for 2016's The Lost City Of Z, Gray returns to Venice 25 years after he won a Silver Lion for his acclaimed debut Little Odessa. This sci-fi drama stars Brad Pitt as an astronaut who travels to the outer edges of the solar system to locate his missing father (Tommy Lee Jones), there uncovering secrets that challenge humankind's place in the cosmos. Disney releases in multiple markets from September 18. The starry producer roster includes Gray, Pitt, Jeremy Kleiner and Dede Gardner.
Contact: Walt Disney Studios Motion Pictures
Babyteeth (Australia) dir. Shannon Murphy
This debut feature from Australian Film Television and Radio School graduate Murphy is a surprise Competition inclusion, and marks the second year running that Australia has had a female director in the section after Jennifer Kent's The Nightingale. Ben Mendelsohn, Essie Davis and Eliza Scanlen star in the comedy-drama about the concerns of two parents when their daughter falls in love with a drug dealer. Alex White produces for Whitefalk Films, from Rita Kalnejais' adaptation of her play of the same name.
Contact: Celluloid Dreams
The Domain (Por-Fr) dir. Tiago Guedes
A decade after his last feature Noise (co-directed with Frederico Serra) won a host of festival awards including best actor and best first work at 2009's Cartagena Film Festival, Portuguese filmmaker Guedes brings his follow-up to Venice Competition. A chronicle of a wealthy Portuguese family from the 1940s to the present day, The Domain (A Herdade) is produced by Portugal's Leopardo Filmes and France's Alfama Films.
Contact: Jason Bressand, Alfama Films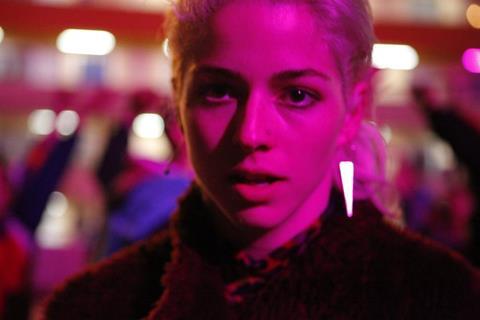 Ema (Chile) dir. Pablo Larrain
Chilean auteur Larrain returns to the Lido after his last film Jackie premiered there in 2016 and earned the best screenplay prize for Noah Oppenheim. Ema stars Mariana Di Girolamo in the title role alongside Gael Garcia Bernal in the tale of a guilt-stricken dancer and mother who plots to regain all she has lost. Larrain's brother and partner at Fabula, Juan de Dios Larrain, produces Ema, which will receive its North American premiere in Toronto.
US contact: CAA
International contact: The Match Factory
Gloria Mundi (Fr-It) dir. Robert Guédiguian
Two years after he played in Venice's Competition with The House By The Sea, which won the festival's Signis and Unimed awards, French filmmaker Guédiguian — who headed the Horizons jury in 2016 — returns with Gloria Mundi. The film tells of an ex-convict struggling to reconnect with his family, and reunites the director with key cast from both The House By The Sea and The Snows Of Kilimanjaro, which played in Cannes' Un Certain Regard in 2011. It is produced by Guédiguian and Marc Bordure for their Agat Films & CIE/Ex-Nihilo, along with Italy's Bibi Film.
Contact: mk2 Films
Guest Of Honour (Can) dir. Atom Egoyan
Canadian-Armenian director Egoyan has a second consecutive Venice Competition launch after 2015's Remember, having previously debuted most frequently at Cannes (eight times) and Toronto (three times) from his 17 features. The drama about the complicated history between a father and daughter stars David Thewlis — also in Billie Piper's Rare Beasts in Critics' Week — Laysla De Oliveira and Luke Wilson. The film shot in Toronto in late 2018 and will head to TIFF after the Lido.
Contact: Playtime
Joker (US) dir. Todd Phillips
The director of the $1.4bn-grossing The Hangover trilogy makes his debut in the comic-book arena with this standalone story focusing on Batman's infamous nemesis. Joaquin Phoenix stars in the role made famous by Jack Nicholson and Heath Ledger, in the story of a failed stand-up comedian driven insane. The cast also includes Robert De Niro and Zazie Beetz. Warner Bros releases in multiple territories on October 4. Phillips produces with Bradley Cooper and Martin Scorsese's producer partner Emma Tillinger Koskoff, in collaboration with Bron Studios, Village Roadshow and DC Entertainment.
Contact: Warner Bros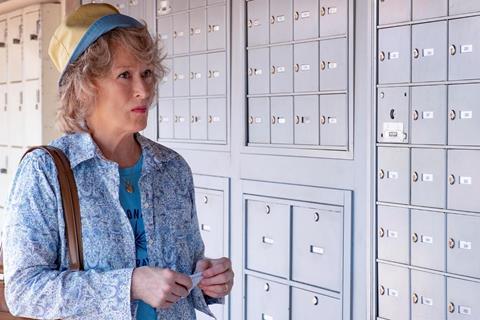 The Laundromat (US) dir. Steven Soderbergh
Soderbergh's first feature to screen in Competition here, following non-competitive Venice slots for both Bubble (2005) and The Informant! (2009), is adapted by Scott Z Burns from Jake Bernstein's 2017 book about the Panama Papers tax-evasion scandal. The Netflix Original stars Meryl Streep as a woman who tangles with the co-founders of Panama law firm Mossack Fonseca (Gary Oldman, Antonio Banderas). Soderbergh produces with Burns, regular producer partner Gregory Jacobs, Grey Matter Productions' Lawrence Grey and Spotlight's Michael Sugar.
Contact: Netflix
Mafia Is Not What It Used To Be (It) dir. Franco Maresco
This darkly satirical documentary-fiction hybrid set against the backdrop of the 25th anniversary of the killings of two prominent anti-Mafia judges is a sequel of sorts to Maresco's Belluscone: A Sicilian Story, which played in the Horizons section in 2014. Venice festival director Alberto Barbera described Maresco's latest as "a new chapter of the director's anthropological study of Palermo and Sicily, marked by his usual capacity to provoke".
Contact: Fandango
Marriage Story (US) dir. Noah Baumbach
Baumbach has premiered his previous nine fiction features at the Cannes, Toronto, Sundance, Telluride, Berlin and New York film festivals, saving only 2015 documentary De Palma (co-directed with Jake Paltrow) for a Venice bow. Now his Competition debut sees Scarlett Johansson and frequent Baumbach collaborator Adam Driver play a couple whose divorce proceedings become increasingly volatile. Baumbach produces this Netflix Original with Heyday Films' David Heyman.
Contact: Netflix
Martin Eden (It-Fr) dir. Pietro Marcello
Italian director Marcello has a cult reputation, outside as much as inside his home country, based on a couple of unclassifiable, dreamlike films that hover between documentary and narrative — most recently 2015 Locarno entry Lost And Beautiful. Updating the 1909 bildungsroman by Jack London about a struggling writer to a present-day setting, Marcello's potential breakout title is produced by the director's own Avventurosa with IBC, Rai Cinema, France's Shellac Sud and Germany's The Match Factory. In a May interview, Thierry Frémaux made no secret of having wanted this for Cannes, but the timing worked in Venice's favour.
Contact: The Match Factory
The Mayor Of Rione Sanita (It) dir. Mario Martone
Martone competed in Venice for the fifth time last year with Capri-Revolution. Now he is back with this adaptation of acclaimed Neapolitan playwright Eduardo De Filippo's 1960 stage comedy Il Sindaco Del Rione Sanita, which was previously made into the 1997 film The Mayor (Il Sindaco) starring Anthony Quinn. Martone's version is based on his own 2017 hit Naples and Turin stage production, utilising key cast members from the play including Francesco Di Leva and Adriano Pantaleo.
Contact: True Colours Glorious Films
No.7 Cherry Lane (HK) dir. Yonfan
Following Prince Of Tears, which competed at Venice in 2009, Hong Kong director Yonfan returns to the big screen for the first time in a decade. Set during the turbulent times of 1967 Hong Kong, No.7 Cherry Lane follows a university student who finds himself in a love triangle with the woman he is tutoring and her mother — exiles from Taiwan's White Terror martial-law regime. This marks Yonfan's first animation, which is hand-drawn in 2D. The film's North American premiere will be in Toronto's Special Presentations.
Contact: Far Sun Film Company
An Officer And A Spy (Fr-It) dir. Roman Polanski
The long-running political scandal known as the Dreyfus Affair, which rocked France's Third Republic in the late 19th century, has been inspiring filmmakers ever since Georges Méliès made his series of shorts about the case in 1899. Polanski, whose previous feature Based On A True Storypremiered in Cannes in 2017, presents his first film in the post-#MeToo world — and this Venice selection remains controversial. Adapted from the 2013 Robert Harris novel, An Officer And A Spy (J'Accuse) stars Jean Dujardin as a French intelligence chief who believes Alfred Dreyfus (Louis Garrel) has been unjustly accused of traitorous activities.
Contact: Playtime
The Painted Bird (Czech-Slovak-Ukr) dir. Vaclav Marhoul
For his third feature after Smart Philip (2003) and Tobruk (2008), Czech writer/director Marhoul has adapted Jerzy Kosinski's 1965 novel The Painted Bird, which sees a Jewish boy seek refuge in Eastern Europe during the Second World War. Shot in 35mm black-and-white, the film has an international cast including Harvey Keitel, Barry Pepper and Stellan Skarsgard and is produced by Marhoul's own Silver Screen in partnership with Czech outfits Czech Television and Certicon, Slovakia's PubRes and Radio and Television of Slovakia, and Ukraine's Directory Films.
Contact: Celluloid Dreams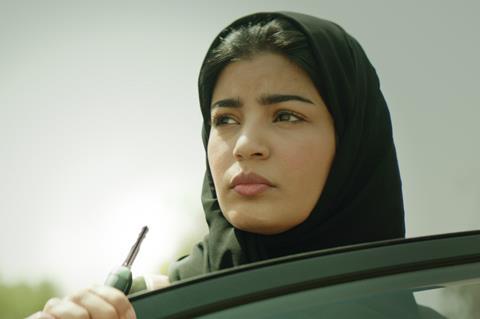 The Perfect Candidate (S Arabia-Ger) dir. Haifaa al-Mansour
Saudi filmmaker al-Mansour returns to the Lido for the first time since her hit debut Wadjda in 2012. The Perfect Candidate was the first film backed by the nascent Saudi Film Council, ahead of its shooting in Riyadh at the end of 2018. The comic drama centres on a female doctor navigating a male-dominated, conservative world in order to stand for office in municipal elections. Germany's Razor Film Produktion produces alongside the director's Al Mansour Productions.
US contact: UTA
International contact: The Match Factory
Saturday Fiction (China) dir. Lou Ye
Gong Li heads an international cast in controversial Chinese auteur Lou's latest thriller, which features her as an iconic actress who returns to 1940s Japan-occupied Shanghai on a top-secret mission. Taiwan's Mark Chao, Japan's Joe Odagiri, Germany's Tom Wlaschiha and France's Pascal Greggory co-star. The mainland Chinese production — produced by Ying Films, Qianyi Times, Bai An Film and Tianyi Films & TV — segues to Toronto's Special Presentations after Venice. The release for Lou's last film Shadow Play was much delayed because of a lengthy censorship process.
US contact: CAA
International contact: Wild Bunch
The Truth (Jap-Fr) dir. Hirokazu Kore-eda
After storming Cannes in 2018 with his Palme d'Or-winning Shoplifters, veteran Japanese director Kore-eda opens the Venice festival with his first feature not in his native language. Catherine Deneuve and Juliette Binoche star respectively as an actress mother and her screenwriter daughter; the cast also includes Ethan Hawke. Le Pacte, IFC Films and Curzon Artificial Eye respectively will distribute in France, US and UK.
Contact: Wild Bunch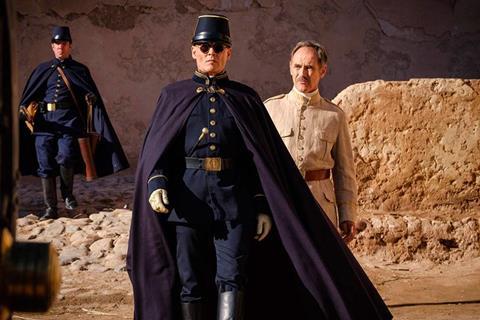 Waiting For The Barbarians (US-It) dir. Ciro Guerra
Colombian filmmaker Guerra (whose Embrace Of The Serpent was his country's Oscar submission in 2016, and who co-directed 2018 Cannes Directors' Fortnight opener Birds Of Passage) makes his English-language debut on the JM Coetzee adaptation. Mark Rylance plays a remote British official who questions his loyalty to the empire, while Robert Pattinson is his potential replacement and Johnny Depp plays a violent military officer. Andrea Iervolino and Monika Bacardi's AMBI Media Group produce with Iervolino's TaTaTu, and Michael Fitzgerald and Olga Segura.
Contact: AMBI Distribution
Wasp Network (Fr-Sp-Bel) dir. Olivier Assayas
Assayas's Cuba-set spy saga centres on five Cuban political prisoners in the 1990s, and a terror network based in Florida whose influence extended throughout Central America. Penelope Cruz, Wagner Moura, Edgar Ramirez, Gael Garcia Bernal and Ana de Armas star, and prolific Rodrigo Teixeira of RT Features produces with Charles Gillibert of CG Cinema. CAA Media Finance handles US rights. Orange Studio, the film and TV arm of the French telecoms group, handles international sales and French distribution rights.
US contact: CAA
International contact: Orange Studio
Venice profiles by Nikki Baughan, Ben Dalton, Nancy Epton, Charles Gant, Lee Marshall, Orlando Parfitt, Silvia Wong, Jeremy Kay.

More Venice previews: