Ivano de Matteo's Italian film to receive promotional support from Europa Cinemas.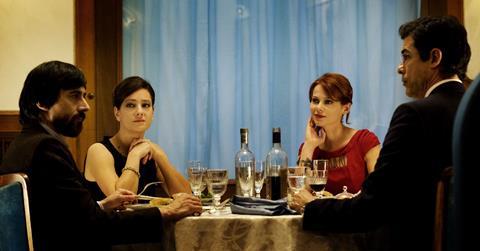 Italian film The Dinner (i Nostri Ragazzi), directed by Ivano de Matteo has won the Europa Cinemas Label as Best European Film in the Venice Days section of the Venice Film Festival (Aug 27 - Sept 6). The jury comprised four exhibitors from the network.
The Dinner will now benefit from promotional support from Europa Cinemas and better exhibition due to a financial incentive for network cinemas to include it in their programme schedule.
The drama, about a family dinner going horribly wrong, is inspired by Herman Koch's worldwide bestselling novel of the same name, which was previously adapted as a Dutch-language film by Menno Meyjes and is also slated for an adaptation starring Cate Blanchett.
The jury said: "Ivano de Matteo's film is a confident, beautifully written and extremely well constructed drama. It manages to articulate many powerful themes – alienation between children and their parents, fraternal rivalry and the law among others – without ever becoming a predictable polemic.
"The ensemble cast is universally strong, and they bring the characters' development and changes to vivid life during the course of the film. Distribution potential for the film is strong as the variety of themes will appeal to younger and older audiences alike."
Sold internationally by Rai Trade, the film marks Ivano de Matteo's fourth feature film. De Matteo is the screenwriter alongside Valentina Ferlan. Producers are Marco Poccioni and Marco Valsania, and executive producers are Francesca di Donna and Cotty Chubb.
It is a Rodeo Drive production with Rai Cinema with the support of MiBACT Direzione Generale per il Cinema.
Other winners of the Europa Cinemas Label in 2014 include:
Free Fall, György Pálfi - Karlovy Vary
Les Combattants, Thomas Cailley - Directors' Fortnight, Cannes
Blind - Eskil Vogt - Panorama, Berlinale
Fidelio, L'odyssee D'alice, Lucie Borleteau - Locarno