Venice Film Market director Pascal Diot has confirmed that Chinese involvement in the event has decreased markedly since last year.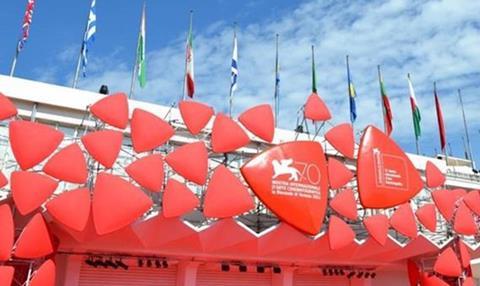 "Unfortunately, the Chinese are coming in fewer numbers to Venice this year," said Diot.
The Chinese arrived in big numbers on the Lido in 2014. Their absence now, Diot suggested, is not just to do with recent troubles in the Chinese economy.
"I believe that right now in China, they (film industry representatives) are in a kind of transition," he said.
"In the last two years, they wanted to be everywhere. They have been coming to all the big festivals, trying to invest, make parties and so on.
"Now, they have probably understood that it is not because you are making parties that you are considered as a real professional."
Diot suggested the Chinese were now a "little more cautious" in their involvement in international festivals. Representatives from Chinese online giant iQiyi will be back on the Lido but this time, not as sponsored of the market.
Growth
The Chinese may be a less prominent presence this year but the VFM (Sept 2-12), is continuing to grow.
As in previous years, the VFM has invited around 80 distributors, financiers and producers to attend the market.
Alongside the screenings and market activities, the VFM, created in 2012, is hosting a high-level debate (Sept 7) on Europe's hugely contentious Digital Single Market proposals.
Dario Franceschini, Italian Minister of Culture and Tourism, will be in attendance as will such prominent figures as Lord David Puttnam and Michel Hazanavicius in his capacity as President of ARP.
It has long been the dream of the Italian industry to stage a film market on the scale of the old autumn bazaar Mifed, which ended a decade ago in 2005.
However, with Rome planning its own big new "Mercato Internazionale Audiovisivo" at its next edition in October, the VFM is likely to remain a smaller, more focused event.
"Our problem is the lack of spaces and infrastructure to organise a big market like Mifed or something similar, like the European Film Market in Berlin," said Venice festival director Alberto Barbera.
Gap financing market
Venice is again organising a European Gap-Financing market. The event, which has now secured MEDIA support, is open to films which have 70% of their financing in place and are looking to complete their budgets.
Four of the projects from the inaugural market last year went on to screen at major festivals.
One notable success was Laura Bispuri's Sworn Virgin, which went on to screen in Berlin, while the Lithuanian project Peace To Us in Our Dreams by Sharunas Bartas was screened in Directors' Fortnight at Cannes.
Eight of the films have now been completed and released in their own territory.
There are 15 projects in the 2nd European Gap-Financing Market, among them Daniele Vicari's latest feature Bianco, based on the 1961 tragedy on Mont Blanc; Andrea De Sica's Children Of The Night produced by Vivo Film; Turkish auteur Onur Ünlü's The Bank Of Broken Hearts; and Zabou Breitman and Eléa Gobbé-Mévellec's The Swallows Of Kabul, whose backers include Celluloid Dreams, Memento, France Télévisions Distribution, Canal+, and CNC.
Final Cut
Complementing the Gap Financing market will be third edition of Venice's Final Cut, which supports films from Africa and from Iraq, Jordan, Lebanon, Palestine and Syria.
Through the scheme, filmmakers are given the chance to present their films to international distributors and sales agents.