A first-time Oscar nominee for best actor, Viggo Mortensen tells Mike Goodridge how he put himself in David Cronenberg's hands to play a Russian hoodlum in Eastern Promises.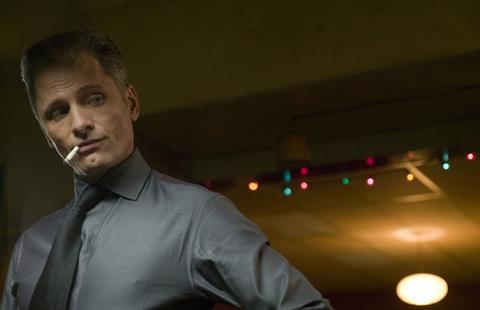 To get into character as Russian gangster Nikolai Luzhin in David Cronenberg's Eastern Promises, Viggo Mortensen went to Russia for two weeks before shooting began. "I went to Moscow for a few days and then to St Petersburg and then to the interior, to Ekaterinburg and the Ural Mountain region. I spent time in towns but also villages and the countryside. I didn't have specific things in mind to do other than I wanted to see where I was supposed to be from.
"Two weeks is a long time if you're paying attention all the time and listening to people and travelling on the subways and the trains and the buses and walking," he continues. "Several times in the last six years, I have had to keep moving because people recognise me and I can't focus on what I'm doing, but in Russia, nobody would recognise me so it was easy. The last day there was a boy in Ekaterinburg who pointed at me and said, 'Aragorn'. I didn't expect that, but I was happy about it."
Mortensen, a household name since playing Aragorn in The Lord Of The Rings trilogy, has been selective in his chosen roles since then. He joined up with Cronenberg for A History Of Violence in 2004, played the title role in the Spanish swashbuckler Alatriste and reteamed with Cronenberg for Eastern Promises.
"I see Cronenberg as being just about the most responsible director around in terms of his depiction of violence," says Mortensen. "It's very in-your-face and honestly depicted but you see the consequences. He doesn't take it lightly. He knows it means a great deal when you enact something like that, just as when it happens in real life."
In Eastern Promises, for example, there were two particularly disturbing scenes in which Mortensen took part - the sex scene with the prostitute (Tereza Srbova) in which Nikolai's boss Kirill (Vincent Cassel) is watching him, and the already infamous nude bathhouse knife fight.
"[Cronenberg] is very well prepared but he makes everyone feel comfortable in that they are part of telling the story," says Mortensen. "He welcomes contributions from everyone and makes sure everyone enjoys themselves as much as possible. Obviously in the bathhouse scene or the scene in the brothel, you're going to feel awkward and vulnerable and uncomfortable but there's a difference between feeling awkward and vulnerable and never feeling free, and feeling awkward and vulnerable as you should in the scene. I did feel that, and so I didn't have any questions about it.
"I knew it would be a little bit more difficult in some ways than other scenes to do and that it would be physically painful, which it was, but I'm very happy to be in his hands. Definitely."