EXCLUSIVE: The family drama directed by Trey Edward Shults plays in Cannes Critics Week.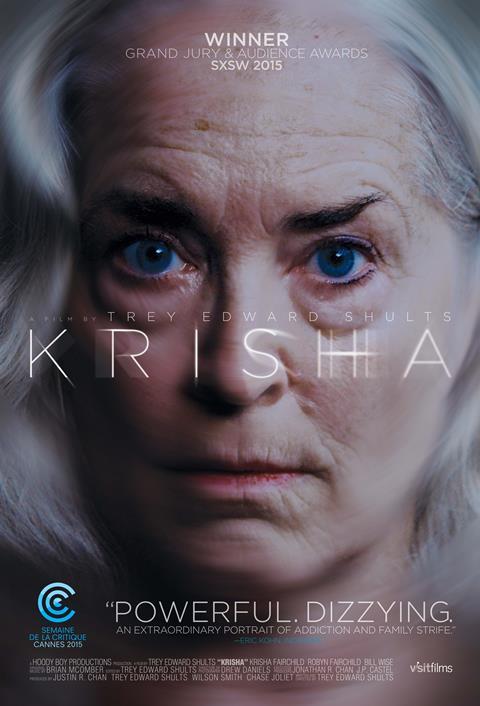 Here is a sneak peak of the evocative poster for Trey Edward Shults' Krisha, which will have its international premiere in Cannes Critics Week.
The SXSW Grand Jury and Audience award winning film takes place over the course of Thanksgiving weekend and stars the director's real life aunt and other members of his own family.
Visit Films is handling international sales.