In the name of investigative journalism, we inspect the party spaces and cocktail selections at London's coolest new hotel.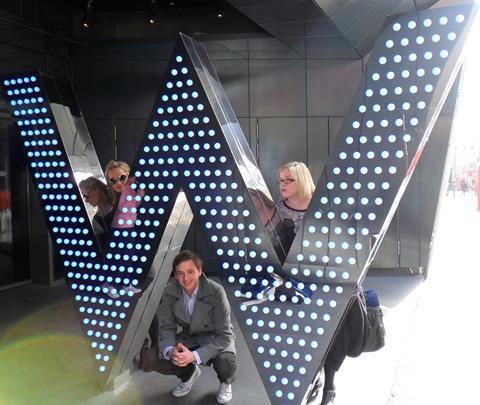 Screen's particularly strong turnout at the Thursday launch of the FDA's 2011 Yearbook had absolutely nothing to do with the fact that it was happening at the coolest new hotel in town, W London, in Leicester Square..
Complete with glitter balls, mirrored walls, a fancy screening room and its own designer boutique, the 192-room hotel, which also opened a branch in West Hollywood last year (there are 40 worldwide), definitely puts the W in Swanky. It may have only been open a month, but it's already played host to Harvey Weinstein's after-after BAFTA party and a Vogue bash where Kate Moss sang on stage with Roger Daltrey. We expect/hope the Leicester Square location will make it a hotspot for forthcoming film parties in coming months and years.
Even the sharply dressed FDA chair Lord Puttnam, who I ran into in the hotel's padded, leather-walled lift, admitted that he was tempted to go home and change as he "felt a bit shabby". (For the record, he was looking typically dapper and Lord-like.)
On our way out we figured it would be irresponsible journalism not to check out the hotel's bar, where we were accosted by a rather charming maitre'd type who gave us a full rundown of the cocktail selections.
We were particularly tempted by the Wesper – the hotel's unique twist on James Bond's favourite martini – although we were so over excited by the idea of drinking before noon that we forgot what the special secret ingredient was.
Looks like we'll just have to go back and find out, all in the name of research of course.