Warner Bros remains the studio with the most consistent run of franchise tentpoles and worldwide mega-hits. Jeremy Kay asks studio chiefs Alan Horn and Jeff Robinov how their business is changing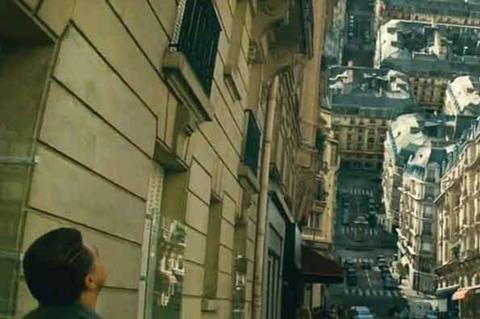 There are risks associated with every film, but Inception posed considerable challenges for Warner Bros and its partner Legendary Pictures. Christopher Nolan's surreal sci-fi thriller was based on an original high-concept premise which demands attention from audiences. Furthermore the film was always going to be a tough nut to crack for the studio's marketing team because of its trippy milieu and the literally dream-like logic which pervades the story structure. Then again, Warner Bros and Legendary had collaborated with Nolan before with extraordinary success on The Dark Knight and Batman Begins. They were willing to take a bet on Nolan's vision and according to reports stumped up $160m in production costs and a further $100m on worldwide marketing. They also wanted to keep Nolan in the studio fold for more episodes in the Batman franchise.
Inception's $143m North American tally and $86m from the first two waves of international markets (as of July 25) vindicates the studio's decision and sets up the film for what could well become a highly profitable run. It was nevertheless a big risk at a time when intellectually engaging original material has become a scarcity in the increasingly risk-averse environment of studio-land, but it is precisely this kind of calculated risk that has kept Warner Bros at the pinnacle of Hollywood.
"This business is surprisingly inelastic, and entertainment prevails as something deemed very important in people's lives."

Alan Horn, Warners Bros president and COO
The process that goes into greenlighting projects and overseeing every aspect from development to delivery is not something the studio takes lightly. While the economic meltdown has forced it to look long and hard at how to get the biggest bang for its buck, Warner Bros still has the best track record in town for balancing franchise tentpoles with original hits.
The mix includes surefire hits such as the Harry Potter films as well as original properties such as The Hangover and adaptation successes such as The Blind Side. Inevitably, too, the pipeline will throw up a misfire like Jonah Hex, the comic-book adaptation which has taken just over $10m in North America. However Warner Bros president and COO Alan Horn and president of Warner Bros Pictures Group Jeff Robinov remain confident that on balance the studio's films hit the target and keep operations buoyant.
"This business is surprisingly inelastic, and entertainment prevails as something deemed very important in people's lives," Horn says, sitting next to Robinov in the executive offices conference suite at Burbank. "Case in point ― we just came off our best year ever, with more than $4bn in worldwide box-office revenue. Despite the economic challenges, we haven't really felt it and our tentpole-driven slate has never performed better. In regards to cost control, we do everything we can to cut costs; everyone, including talent and agents, recognises the studios have to manage deals in harmony with the economic climate and changes brought about by technology."
Back-end deals
Hollywood has been doing what it can to tighten its belt, and the process has been painful. Of course, having the coffers of financing partners such as Legendary Pictures, Village Roadshow and Alcon Entertainment is a huge bonus. On the downside, there have been redundancies across the industry and closures of specialty divisions such as Warner Independent Pictures and Picturehouse, both from the Warner Bros fold.
In terms of talent deals, Robinov acknowledges that, broadly speaking, there is a trend away from high upfront paydays for A-listers in favour of back-end deals. "$20m per picture? Sure, it's still possible but it's very infrequent," he says. "You get Johnny Depp, Will Smith, yes. It's unusual but possible."
The studio's gravitation towards a leaner slate of big titles continues, though the Warner chiefs emphasise the eclecticism of their line-ups. "Does our tentpole strategy eliminate the need for other types of films?" Horn asks. "Eventually the slate will lean heavily in favour of them, but our mix is crucial. The Blind Side, for example ― for which I need to acknowledge our partners at Alcon, who brought us this film ― ended up being a huge success. Same with The Hangover. We need those films to ensure we offer the gamut of options on our slate and deliver that value to our shareholders."
"If you ask someone like Chris Nolan whether it's better to see his films in a theatre or on a computer, he's never going to choose the latter."

Alan Horn, Warner Bros
On the subject of tentpoles and how to supplement revenues in the face of a flattening DVD market, Horn says that while the theatrical sector continues to offer a memorable experience, the theatrical window will inevitably shrink over time. "Decline of DVD hard-goods sales is clear, and that end of the business is being supplemented by VoD. We're embracing the new technology while preserving the exhibition windows… If you ask someone like Chris Nolan whether it's better to see his films in a theatre or on a computer, he's never going to choose the latter ― he cares very much about the experience. Collapsing windows are inevitable and the controversy Disney endured [when it faced a stand-off with European exhibitors over Alice In Wonderland this year] is very predictable ― narrowing the window even a little bit affects at least one constituency."
Over the past few years 3D has established itself as a major consideration. Horn refers to the "herd mentality" which surrounds it these days, but everyone agrees that when 3D works, the results are impressive. With 3D a major international trend at the moment, the format was a key driver in the global success of Avatar. Warner Bros 'retro-fitted' Clash Of The Titans in 3D, and while this drew criticism for being a money-grabbing gimmick, the film blazed a trail. Horn says the $492m worldwide gross means that "audiences have spoken", while Robinov dwells on the elements of the production. "Clash lent itself well to 3D because Louis [Leterrier] shot with so many scenes heavily relying on the foreground action, so it was a natural decision," he says. Robinov adds that Warner Bros will consider using 3D on all its larger ­productions.
International focus
The studio's formidable international organisation is critical in all its decision-making. The Burbank domestic and international distribution and marketing teams discuss pitches, early concepts and greenlit films, and talk to their international offices. "Jeff polls everyone on the worldwide team to see if something will play in their respective market," Horn says. "They provide projections, which affect the greenlight, budget, marketing strategy, release schedule, and so on."
"We're in a global business, so we have to look at every film globally. It's almost arrogant to think only domestically."

Alan Horn, Warner Bros
The executives are phlegmatic when the trade press attacks a domestic release after it delivers a sub-par performance, such as this summer's Sex And The City 2. That film grossed less than $95m in North America but took more than $185m overseas. "We're in a global business," Horn says, "so we have to look at every film globally. It's almost arrogant to think only domestically." Robinov agrees: "[Internationally] we're competing with local-language productions, but then again, Hollywood delivers movies with a worldwide appeal much more so than any other countries."
Screen International understands the studio is looking to increase the number of foreign-language films it makes along with acquisitions ― whether foreign or English-language ― to maximise its global infrastructure.
When asked what the plan is once the Harry Potter films ride into the sunset (the 3D, two-part Deathly Hallows finale is released in November 2010 and July 2011), Horn notes that "Jeff's been focusing heavily on the DC library". Robinov reels off a list of projects. "We're expecting to make many of our titles into franchises," he says. "Sherlock Holmes, Mad Max, Clash Of The Titans, Happy Feet, Batman [Batman 3 is scheduled to open in summer 2012], Green Lantern, Superman, The Flash. There are a lot of individual film series here, some bigger than others, and it's hard to point to one movie as a potential or likely replacement for Harry Potter. And who knows, maybe that was a once-in-a-lifetime experience?" He pauses. "But we do have all of our tentpoles, and we're going to utilise those accordingly as we move forward."
Warner Bros: Recent Box-Office Highlights:
| Title (release date) | N Am gross | Int'l gross | W'wide gross |
| --- | --- | --- | --- |
| Clash Of The Titans (April 1, 2010) | $163.2m | $328.4m | $491.6m |
| Sex And The City (May 27, 2010) | $94.8m | $185m | $280.3m |
| The Hangover (June 5, 2009) | $277.3m | $190m | $467.3m |
| The Blind Side (Nov 20, 2009 | $255.9m | $52.2m | $308.2m |
| Harry Potter And The Half Blood Prince (July 15, 2009) | $301.9m | $632m | $933.9m |
| The Dark Knight (July 18, 2008) | $533.3m | $468.6m | $1bn |
Upcoming titles
Harry Potter And The Deathly Hallows
Harry and chums get the 3D treatment heading into the two-part finale of one of the biggest franchises in history.
Warner Bros and Legendary Pictures wasted little time greenlighting a sequel to the surprise hit of 2009 and the biggest R-rated comedy ever. Scheduled to open in May 2011.
The Hangover director Todd Phillips brings together Robert Downey Jr and Zach Galifianakis in the story of an uptight father-to-be who hitches a ride across country with an aspiring actor to attend his child's birth. Producing with Legendary Pictures.
A potential franchise from the DC Comics vaults. Ryan Reynolds ― soon to be seen in Sundance hit Buried ― stars alongside Blake Lively as a test pilot who gains super powers after he receives a mysterious ring.
No movie caused as much stir at last month's Comic-Con as this. Zack Snyder (Watchmen, 300) returns in spring 2011 with this fable about a girl who retreats into an imaginary world in order to escape a mental institution.
It is too early to know anything about the plot, but Warner Bros and partners Legendary Pictures are expecting to go into production in 2011 on the third Christopher Nolan Batman movie.
sadfasd