Dir: Francis Lawrence. US. 2011. 122mins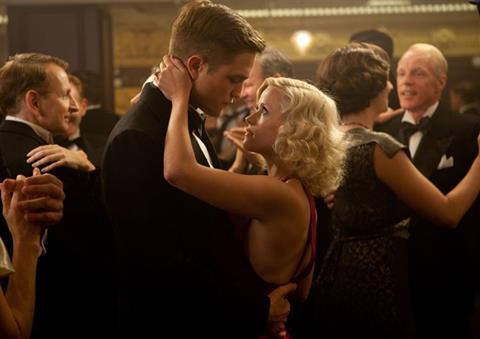 The big screen version of 2006 best-seller Water For Elephants captures some of the novel's old time circus atmosphere but – thanks to a lukewarm pairing of stars Reese Witherspoon and Robert Pattinson – less of its romantic drama.
The period detail and Americana flavour that helped make the novel a hit come through in the film.
While worldwide distributor Fox – which launches the PG-13 film in North America and a few international markets over the Easter weekend – should be able to pull in a good number of the book's older, mostly female readers, Pattinson's Twilight-fan followers and other less partial moviegoers will be harder to attract.

Adapted pretty faithfully from the Sara Gruen novel by Richard LaGravenese (The Fisher King), the film focuses on Pattinson's Jacob, a veterinary student who finds work with a Depression-era circus after the sudden death of his parents; Witherspoon's Marlena, the circus' star performer; and circus boss August (played by Inglourious Basterds' Christoph Waltz), Marlena's Svengali of a husband.

On the periphery of the love triangle are the circus' colourful band of performers and its animals, most notably Rosie, an affectionate elephant that connects with animal lover Jacob.

The period detail and Americana flavour that helped make the novel a hit come through in the film – albeit in slightly diluted form – thanks to impressive work by production designer Jack Fisk (There Will Be Blood) and director of photography Rodrigo Prieto (Brokeback Mountain).

But under the direction of Francis Lawrence (I Am Legend), the film fails to find much passion in Jacob and Marlena's relationship and the romance, necessarily condensed from the novel's slower developing affair, never quite takes off.

Casting appears to be part of the problem. Though Waltz is good as the sometimes charming, often menacing August, Witherspoon doesn't manage to give Marlena much allure and Pattinson is oddly inexpressive as the supposedly emotional Jacob.


Production companies: Fox 2000 Pictures, 3 Arts Entertainment, Flashpoint Entertainment
Worldwide distributor: 20th Century Fox, www.foxmovies.com
Producers: Gil Netter, Erwin Stoff, Andrew R Tennenbaum
Executive producer: Kevin Halloran
Screenplay: Richard LaGravenese
Cinematography: Rodrigo Prieto
Production designer: Jack Fisk
Editor: Alan Edward Bell
Music: James Newton Howard
Website: www.waterforelephants.com
Main cast: Reese Witherspoon, Robert Pattinson, Christoph Waltz, Paul Schneider, Jim Norton, Hal Holbrook