Bill Gates will be among speakers discussing the future of the 'digital frontier' at the 2012 Abu Dhabi Media Summit. Wendy Mitchell talks to Wayne Borg of organiser Twofour54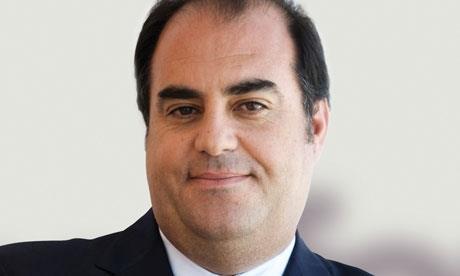 As it heads into its third edition, the Abu Dhabi Media Summit (ADMS) continues to get bigger – by staying smaller. Wayne Borg, deputy chief executive and chief operating officer of organiser Twofour54, says: "We look to attract around 400 participants from fields such as media, technology, venture capital and creative industries. One reason it is successful and attracts this calibre of people is the intimacy. In addition to panels and keynotes and fireside chats, there will be closed-door discussions."
The invitation-only policy and a reputation for top-level speakers and attendees has led to what Borg calls the summit's "strongest line-up to date" for 2012, led by a keynote from Bill Gates, building on a rich legacy of speakers that has included both Rupert and James Murdoch, James Cameron and Google's Eric Schmidt to date.
To illustrate the level and international flavour of the event, take a look at these speakers: Ari Emanuel, co-chief executive, WME; Bob Bakish, chief executive, Viacom International Media Networks; Sai Kumar, group chief executive, Network 18; Li Ruigang, chairman, China Media Capital; Robert Kyncl, global head of content, YouTube; Uday Shankar, chief executive, Star India; and Melvin Ming, president and chief executive, Sesame Workshop.
Although the event aims to be truly global, not just focused on growth in the Middle East, Abu Dhabi's ambitions as a creative industries and media hub come into play. "It's hosted in Abu Dhabi to reflect the city's ambitions to be a media and creative industries hub on a global platform," Borg says. "This summit brings together industries from the region with international players. You've got a significant marketplace in the region – 340 million people. That represents business opportunity. The platform of the summit allows us to introduce media organisations to that and to what's happening on the ground. It's really about being a meeting point for global companies and creating a place to have that dialogue."
Digital impact
The theme this year is 'redefining the digital frontier'. Borg says: "We will focus on how digital is truly impacting the entire creative landscape, from distribution to the creative process to e-learning. The sessions this year reflect what's happening in the news sector, what's happening in social media terms, how some of these organ-isations in some of these structures are pursuing new models, and how entities are adjusting and adapting. I don't think digital is coming from any one expertise; it's coming from many places of knowledge."
Twofour54 was involved with the first two Abu Dhabi Media Summits and the growing media conglomerate now takes full organisational responsibility for the event (it is held under the patronage of His Highness General Sheikh Mohamed Bin Zayed Al-Nahyan, Crown Prince of Abu Dhabi).
One key change it has spearheaded is moving the summit closer to the Abu Dhabi Film Festival, which also falls under the remit of Twofour54. "We've got the media summit on 9-11 October, and the festival overlaps this, starting on the summit's last day. That gives some opportunity for some of the audiences to optimise their time here and participate in as many of these activities as possible," says Borg.
The third Abu Dhabi Media Summit runs 9-11 October at the Yas Viceroy Hotel in Abu Dhabi, UAE. For more information, visit www.admediasummit.com/