ScreenDaily brings you the weekly international box-office news.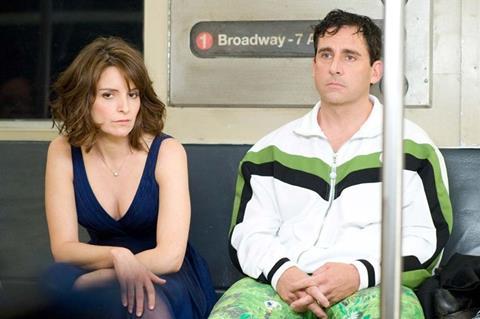 For the full Screen International Top 40 chart pleaseclick here
Fox International's Date Night debuted as the highest new film internationally for the April 09-11 weekend, charting in sixth place after grossing $7m from 1,616 screens in 34 markets. Key results came from Australia, Brazil and Mexico, where the mistaken identity comedy took $2m, $1.1m and $879,000, respectively. Shawn Levy's film stars Steve Carell and Tina Fey as a married couple whose evening out spirals wildly out of control after they claim someone else's dinner reservations. Date Night opens in France, Denmark and Germany this weekend, with further releases through April and into May.
Prince
Viva's Bollywood production Prince opened in 15 territories, generating $2.8m from 894 screens, recording a $3,200 screen average. Directed by Kookie V. Gulati, the action thriller stars Vivek Oberoi in the title role, as a thief attempting the biggest heist of his life.
My Darling Is A Foreigner
Toho opened local comedy My Darling Is A Foreigner at home, where it took $1.3m from 256 screens, placing it third in the Japan Top 10, denied a higher position by debuts of Paramount Pictures International's Shutter Island (on $2.9m) and Warner Bros' District 9 ($1.8m). An adaptation of a popular Manga series, the film follows a Japanese woman who is married to a white man. It averaged $5,100 per screen.
Happy Killers
Happy Killers, which sees a detective and a wannabe cop both attempt to track down a serial killer, opened in South Korea through Lotte Entertainment. It took $1.3m from 260, for a $4,800 screen average.